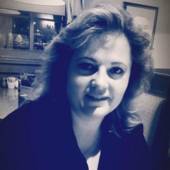 By Lucia Brooks, Hire me and start packing!
(Better Homes and Gardens Real Estate Metro Brokers)
Inspect, Compare, Offer!Find all North Metro Atlanta Homes For Sale Here!• 3 Bedroom, 2 bath Traditional - 2 Story  MLS® #3481180   $169,900 - Great School System! Fairfield Oaks, Lawrenceville  -  This home is in excellent condition! Being located in the Peachtree Ridge High School system makes this a very desirable location. The upgrades on this home will impress family and friends alike and are worth mentioning! Stunning Brazilian Cherry hardwood flooring has been installed throughout the main floor. Marble has been utilized in the foyer. The family room has had built-in bookshelving installed as well as a beautiful masonry fireplace surround and custom molding has been applied throughout the home. The master suite boasts a sitting room and the master bath has had custom tiles insta...