Rick Payne "As Seen on HGTV House Hunters "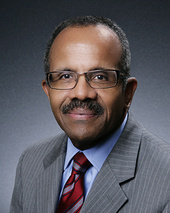 Real Estate Agent
Rick Payne "As Seen on HGTV House Hunters "
Real Estate Consultant at Keller Williams Realty
Lawrenceville, GA

—

Keller Williams Realty Chattahoochee North

Keller Williams Realty Inc.
3930 East Jones Bridge Road
Suite 100
Norcross , Ga 30092
---
FREE Home Buyer and Seller Services- = SERVING North Metro Atlanta CALL NOW 678-427-5512 EMAIL repayne7@bellsouth.net Resales-New Home Construction-Commercial- CDPE- Short Sales-Foreclosures
Get to know Rick Payne "As Seen on HGTV House Hunters "
                       Rick Payne "As Seen on HGTV House Hunters
Real Estate Consultant
Rick Payne has been a longtime resident of North Metro Atlanta and understands the area real estate market. He has a sincere passion for people and an insightful talent for the Art of Negotiation. So it's no wonder that when he decided to follow his passion and pursued a career in Residential Real Estate 15 plus years ago, success came quickly. He distinguished himself early, earning recognition by being inducted into Who's Who in Black Atlanta in 2006 as one of Atlanta's leading Black Professionals. For the past 10 years he has been awarded the nation wide  " Five Star Real Estate Agent " for outstanding customer service within the Atlanta market. Keller Williams Chattahoochee North "Outstanding Customer Service Award" by quarter for the past six years. Rick Participated as the Buyer's Agent in an episode of  " HGTV House Hunters " in 2013 called she wants city life and he wants a yard. Rick is a registered CDPE- "Certified Distressed Property Expert " for Short Sales within Atlanta and all surrounding areas.

He employs the latest information technologies, research, and marketing strategies to ensure that his client's homes are positioned and marketed for SUCCESS. Use of traditional and more creative marketing programs ensures that client's homes are marketed at the highest level. With professionally designed advertising strategically placed on the best real estate internet websites, direct mail publications and flyers and personalized seller property website. His client's homes receive the highest level and most impactful exposure in the marketplace. Rick understands that selling a home can be a very emotional experience for the homeowner. So he endeavors to produce results for the seller quickly and makes it a priority to keep the seller closely informed throughout the process.

He is a Buyer's Agent Specialist that focuses on Value for his clients. Whether that Value is through Resales, New Homes, Short Sales or Foreclosures. When working with Buyers to find their perfect home, Rick's knowledge of Atlanta's Premium and Moderate neighborhoods allows his clients to receive a focused and timely home search. He has resided in Duluth for over 20 years with wife Dee, his daughter and son are graduates of University of Georgia and University of Cincinnati. Plus, he has two beautiful grandchildren, Jasmine and Joseph.

To further assist his Buyer's needs, Rick has a trusted network of support professionals from Mortgage Lenders, Home Inspectors, Contractors to Architects. Rick Payne has lived in Atlanta for plus 25 years, has a degree in Business Management and Sales Marketing from Central State University. Plus, 30 years with Macy's Department Stores as Divisional Vice President of Merchandising. Most recent assignment in 2005 he lead the 150 Million Dollar Men's Tailored Clothing, Dress/Casual Pants and Men's Shoe Divisions here in Atlanta. Retailing has taught him the Value of properly executed marketing strategies.

In Spring 2005, I decided to combine my passion for real estate with my Sales and Marketing background to deliver the best results for my clients. Whether you are selling, buying or just want more information on the current market, a particular subdivision or neighborhood, a CMA-Competitive Market Analysis of your own home, please give me a call at 678-427-5512 or email me at repayne7@bellsouth.net.

"MY GOAL IS SIMPLE. TO ACHIEVE YOUR HOME SELLING OR BUYING OBJECTIVES."ave a Wonderful Day,
Have a Wonderful Day, 
Rick Payne "As Seen on HGTV House Hunters "'s Blog Posts
Certifications
CDPE - Certified Distressed Property Expert Short Sales
NE Atlanta Metro Association of 
Awards
Keller Williams Chattahoochee North Agent of the Month Award for February 2008 for Listing Units and Listing Volume. Keller Williams Company Dollar Award for August 2008 and Outstanding Customer Service Award for October 2008. Keller Williams Chattahoochee North Agent of the Month Award for June 2009 for Listing Units and Listing Volume. Keller Williams Chattahoochee North Agent of the Month Award for March 2010 for Listing Units and Listing Volume. Keller Williams Chattahoochee North Outstanding Customer Service Award for 4th Quarter 2010. Keller Williams Chattahoochee North Agent of the Month Award for May 2011 for Closed Units and Volume. Keller Williams Chattahoochee North Agent of the Month Award for August 2012 for Closed Units Keller Willians Chattahoochee North Agent of the Month Award December 2014.
Rick was inducted into Who's Who in Black Atlanta in 2006 as one of Atlanta's leading Black Professionals. Who's Who Among Department Store Retailers 1990-2005. President and CEO U.S. Kids a children's specialty store division of the U. S. Shoe Corporation. Divisional Vice President Macy's Department Stores Men's Tailored Clothing, Dress/Casual Pants and Men's Shoe Division here in Atlanta most recent assignment in 2005.. First recipient of the Federated Department Stores ( Now Macy's) Men's Team of the Year Award for Men's Basic Furnishings and the Howard Socol Chairman's Award. Macy's Department Stores Partners in Time Recognition and Participation Award for 2003-2005
Skills
Results Oriented, focused communications, strong negotiator, time sensitive, self motivated, 
high achiever, visual creativity, 
Testimonials for Rick Payne "As Seen on HGTV House Hunters "
Chandra Green Sold my Townhouse home in 2018 in Norcross, GA.

03/31/2019

Rick Payne is a true professional who brings results. His guidance and knowledge in real property is bar none. Years ago Rick was my agent when I purchased my townhome and I couldn't think of a better agent to help me sale my property when I was ready. He is a trusted partner.

He was able to list my home for the best price I could imagine. He made several recommendations I'm glad I followed. Finding someone to paint my home no problem let's provide them with a paint-allowance. All the recommendations benefited me tremendously. I was out of state but RIck was always available and kept me informed of the process. I had total peace of mind regarding the sale of my home because I was working with Rick.

The closing process went smooth as well. HIs business partners were great also.

If you are buying or selling your home call Rick Payne he knows the business, the areas, what's up and coming and how to get you the location and home you desire.

Brandon Arthur Lucas Johnson bought Single Family Home in 2016 & sold Home in 2018

09/07/2018

Rick Payne helped my wife and I both buy and sell our home. Throughout both the purchasing and selling processes, Rick showed himself to be extremely perceptive and was able to quickly recommend and implement useful solutions and strategies. I was also impressed by Mr. Payne's negotiation skills and ability to find resolutions that benefit both the seller and the buyer. Given the way my wife and I proceeded in Purchasing our home, we did not take advantage of Ricks local knowledge; however, I know Rick to be truthful about the extent of his knowledge in any particular region. Overall, I strongly recommend Rick for anyone interested in either the sale or purchase of a home.

Harold & Karen August Bought a Single Family home in 2018 in Lawrenceville, GA.

07/26/2018

Rick was the agent that helped my husband and I find a home in Georgia. we recently relocated here from Louisiana. We found our home within 4 weeks. We were able to close within 2 weeks after we found our dream home. He was very helpful. He made our home buying a pleasant experience. He found us the perfect home within our budget. He was knowledgeable, responsive and is an excellent negotiator. I would recommend him to any one who is looking to buy or sell a home in Georgia.

William & Kionne Feaster Bought a Single Family home in 2018 in Suwanee, GA.

07/13/2018

We've worked with with Rick now for about 10 years. He helped us buy and later sell our first home and more recently help us buy our current home. When you meet him you immediately feel like family. He is as knowledge a real estate agent as you'll find, and he always looks out for his clients best interest. He is a tough negotiator as well and has gotten us very good deals every time we've gone to closing. He is highly recommended.

Heather Verner - Home Buyer

10/23/2013


Rick's knowledge, guidance, persistence and negotiation skills made it possible for us to purchase our dream home. We are so grateful for all that he did to make the process easy. His experience and understanding of the market are superior. He is simply the best!




My Reason for Choosing Mr. Payne was 5 Things He is a very Honest man, Respectful, very very geniue man, Always on time and knows his Stuff. Never in a single day did he Rush Austin and I to Get a home or pushing us to do something that we didn't want to do. I remember 2 particular home that we saw, the 1st one was in Buford and this home was very nice, good school district and everything but little did we know that there was a Big Pond at the back of the house which was a deal breaker. Mr. Payne saw it and he knew we love the house but he put his Commission aside and called us that he has to be honest with us we shouldn't buy this house, cos in the future if we decide to sell the house its will be a big problem and on top of it 85% of people will never buy a house with a Pond at the back cos one there could be snakes coming inside the house, mosquito and many things and that truly touch Austin and I , the 2nd house to was in Auburn was a good house in our eyes but Mr. Payne spot an issue we really safe us for making the biggest of our life and now we have got our dream home with is in a very very good school district, a 1000ft bigger that any of the homes we saw. My family love it our Master bedroom its like two rooms put together and anyone who walks in into our house and with the Mortgage we pay on top of it its Amazed and we that the Lord for using Mr. Payne not only has his been our Agent but now we have become family. And our Prayer is that the Lord will in him and help us to get our dream home shortly. So please if u are out there looking for a genuine

IvanAlfaro Bought a Single Family home in 2011 in Old Fourth Ward, Atlanta, GA.

02/14/2012

Rick worked with me in finding a beautiful diamond in the rough, without the rough in Midtown and at a great price. He was great at negotiating with the seller (a bank), very responsive and knowledgeable about the process, which is all very relieving. It just took us a matter of probably 2-3 months to find it and I'm in love with it.

Steph1985 Bought a Single Family home in 2010 in Cumming, GA.

12/15/2010

Rick was fantastic throughout the whole buying process in particular his negotiation skills and his responsiveness to any questions that we had. He also kept us well informed through every step. His knowledge was extremely valuable as we were first time buyers. I would, and have, recommended him to others.
Introducing a fresh new look for your Profile.
Click the 'Edit Profile' button below to enter 'Edit Mode' and continue the tour.