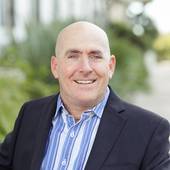 By Danny Margagliano, Danny "Wheels"
(World Impact Real Estate)
The Palms of Destin is a 2 tower condominium located off Highway 98 in Destin Florida.  It is a very popular resort because of its close location to the beach and affordable price.  Although, the condo is not located directly on the beach many of the units have expansive views of the Gulf of Mexico.  The best views are located on the upper floors in units that face east.  This is because there is nothing developed along with the beachfront land to the east because the land belongs to Henderson State Park.  The Henderson State Park is a public beach but payment is required to enter the park.The building at the Palms of Destin is made up of almost all two-bedroom units with the exception of a handful of three-bedroom condo units. With that being said, the most common condos for sale at th...