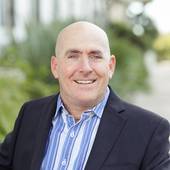 By Danny Margagliano, Danny "Wheels"
(World Impact Real Estate)
The heart of Destin condos feature some of the most breathtaking views that you will see if you plan on spending the summer in Florida. East Pass Towers offers you beautiful views of places like the Destin East Pass and the Destin Harbor. East Pass Towers stands 7 floors tall and has a total of 55 units available. One of the main features of East Pass Towers is an outdoor swimming pool that is available for all tenants. Since it is located between the Destin East Pass and the Destin Harbor, there is no gulf frontage. If you take a short drive on Highway 98, you will get back to the beaches.There are nearby boat slips on the harbor, so if you plan on taking a boat with you to a new vacation home, East Pass Towers will happily accommodate. There are also hot spots for fun outdoor activiti...