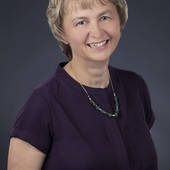 BK646565
Managing Real Estate Broker
Petra Norris
Realtor, Lakeland FL Homes for Sale
Lakeland, FL

—

Lakeland Real Estate Group, Inc.
"Der Kunde ist Koenig"- the client is king, that is how I treat my clients. I'll pay attention to detail in every aspect of your real estate needs, whether selling or buying. Call me 863-619-6918
Get to know Petra Norris
          Providing each and every client the best customer service, professionalism & knowledge of the Lakeland FL real estate market as a full-time Lakeland FL Realtor®.  Whether you are a seller, first time home buyer, a seasoned buyer, or an experienced investor, if knowledge of the marketplace, experience, effectiveness, integrity, honesty, skill, and professionalism is what your are looking for in your agent, as it is written in my Mission Statement, then please contact me! 
         No matter the price range, from starter home to luxury homes, you will be treated with the respect and honesty you deserve. I enjoy all areas of the real estate business and pride myself with continuing education in real estate. I truly love to see the smiles on my clients faces when they find "the one". Their dream home! I have built my past business on relationships and look forward to building more. You will be pleased with my services and I am looking forward to working for you!
        I invite you to read some of the articles I have written since I have become and avid blogger who loves to write about all kinds of things in and around Lakeland Florida.  
   I have been listing and selling homes in and around Lakeland Florida for over 15 years giving each and every client personal attention they deserve.  
                   ********************************************************************    
MISSION STATEMENT - MY COMMITMENT TO YOU The client is king! Honesty, integrity and service encompasses my commitment for each and every client.  I offer each client the energy and commitment they deserve. I will never place my own interests above my clients. I will treat everyone who contacts me fairly, honestly and respectfully.  
                    ********************************************************************    
Whether you consider selling or buying a home in Lakeland Florida or the surrounding cities in Polk County, I strive for excellence which means only one thing - SOLD! My #1 goal when selling and buying homes is to get you the results you want from your investment and the best possible price for your home you are purchasing. My attention to details, ability to communicate clearly, and vast knowledge of the Lakeland real market ensures that your needs will be handled with the utmost professionalism.  When selling or buying homes in Lakeland Florida, I always set high goals and then work to exceed them.  
            ********************************************************************  
Fluent in German - Ich spreche Deutsch!  
Sehr oft kommt es vor, dass mit mir Kontakt von Deutschland aufgenommen wird und dazu möchte ich Sie gerne behilflich sein.  Viele Deutsche sind zwar Vertraut mit der englischen Sprache aber wenn es um den Immobilienkauf in Florida geht, ist es verständlich, dass man mit den Fachausdrücken im Immobiliengeschäft nicht vertraut ist.  Dazu bin ich gerne bereit Sie durch den ganzen Ablauf Ihnen zu helfen. Bitte richten Sie Ihre Fragen ueber den gesamten Ablauf eines Immobilienankauf oder Verkauf in Florida an mich. Von der generellen Vertragsabwicklung, inklusive: Kaufpreis, Verhandlungen, Finanzierung, Anzahlung, Inspektionen, Titelnachweis, Eigentumsnachweis, Besitznahme, etc.
Fuer weitere Informationen und erster unverbindlichen Beratung rufen Sie mich an unter der Telefonnummer 001/863 61 9691 8 oder senden Sie mir ein Email an petra@petranorris.com oder ueber Skype: petranorrislkld   
My real estate services are provided in Lakeland, Auburndale, Bartow, Mulberry, Winter Haven, Polk City, Lake Alfred, Kathleen, Highland City.                   
Petra Norris's Blog Posts
Home Buying
–

almost 6 years ago
Real Estate Sales and Marketing
–

about 6 years ago
Real Estate Sales and Marketing
–

over 5 years ago
Real Estate Sales and Marketing
–

almost 6 years ago
Petra Norris - Introduction of Lakeland Florida Real Estate Agent and her blog
This is an introduction of Petra Norris as a Real Estate Broker in Lakeland, Florida Introducing Lakeland Real Estate in general and blogs. Petra has been living in Lakeland since 1993 and has been in real estate helping buyers and sellers since 1998. Her specialty is residential, first-time homebuyers, short sales and foreclosures.
Certifications
I have been a Real Estate Broker since 1998, serving sellers and buyers in the Lakeland Fl communities, Polk County and Southwest Florida.  In the ever changing Real Estate Market, it has become more apparent that more focus is in the distressed housing market.  
As a Lakeland FL Short Sale Agent, I'm committed to continue my education. I completed my SFR Certification (Short Sales and Foreclosure Resource) which focuses on helping Lakeland FL homeowners who are in hardship situations and owe more on their homes than the value in today's market. Short sales in Lakeland FL and the surrounding cities in Polk County are a major challenge, and knowing what to do to protect client's interests is key. If you are in a situation or facing soon the situation of a hardship with your home, please don't wait - get some guidance right away so you know what your options are. Don't ignore your lender's letters, get in contact with the lender right away. Seek a real estate agent who is knowledgable about the whole process.
Testimonials for Petra Norris
Laurie and Nick

03/15/2013

Thank you so much for all your help. You really made the process very easy for us – from making us aware of all the necessary paperwork to providing a drop box so we could easily upload the documents to you. We also appreciate the way you were on top of correspondence with the bank and other realtors. You are very knowledgeable about the short sale process and we would definitely recommend you to anyone looking to move forward with a short sale.



Hope all is well with you and your family and truly, thank you for everything!



Laurie and Nick

__________________________________________________________________________________________________________________

Judy & I want to thank you for your professionalism, perseverance and positive attitude in negotiating our retirement home purchase. We understand that your job was made more complicated as you had to work with us from California. After jointly visiting numerous Florida homes without successfully finding the "perfect" one, with your help we choose to purchase a foreclosed home owned by Fannie Mae after we had returned to California.

You handled all of the multitude of details to make our purchase happen, and you kept us fully informed while successfully managing our high expectations. Your real estate experience and understanding of how to work in this difficult and complex real estate market was invaluable, and we consider you to be an exceptional real estate broker.

We unconditionally recommend you to any client who wants to work with a professional, experienced and client focused broker.

Sincerely,

Taylor & Judy Bell

Walnut Creek, CA

_____________________________________________________________________________________________________

May 2, 2012

Petra,

Thanks so much for helping me sell my home in a reasonable amount of time . Not only were you there for me professionally but emotionally as we sold my beloved home. The real estate market can have many surprises as well as confusing and tricky paperwork . Thanks for being my liason with my bank. You made everything easy to understand. I especially appreciate the fact that you were honest, quick in getting back to me if I had questions, promptly advised me if there were any concerns with the contract and tried to get the best possible deal/contract you could for me.

I will definitely be calling you again, when it's time to purchase my next home.

Thanks,

Doris

____________________________________________________________________________________________________

I have been the owner of a condominium in Florida for many years. In 2004 I was transfered to California and the investment property fell victim to the recession. Finally I decided to go for a short sale. Through my contacts in California I received a referral to Petra Norris of CDV Transatlantic INC. Petra took on my case and handled all details swiftly and professionally. By the end we have sold the property within 48 hours. Petra assisted me with the necessary documentation and answered all my E-mails and questions promptly. She facilitated every step of the way in perfect coordination between the buyer, the seller and the title company to bring this short sale to a smooth end within three month. I am glad that I had such a reliable and knowledgeable Florida Real Estate professional on my side during this transaction. Thank you Petra, I could not have done it without you.

Birgit Soyka San Francisco, CA - April 2012

______________________________________________________________________________

Petra, I just have to say thank you for a job well done! I never thought it would be possible to sell our house in today's market. You made it happen and we really appreciate all you did. You were on top of it, you gave great advice, and didn't even drop a single ball when you were called to go to Germany for a family emergency. Thank you!!!!

K. Walters – Mar 26, 2012

________________________________________________________________________________

Petra handled every aspect of our short sale with real knowledge of the process and a true desire to help us in a time of need. The short sale went so smooth because of her experience, something we don't believe we would have found using another company. We are glad we chose Petra as our agent and will recommend her to anyone who is looking. Thanks, Petra, for making this sale happen and for your support through the entire process!



D. Kleine – Feb 16, 2012



_____________________________________________________________________________________________

Liebe Petra,
Vielen Dank für die sehr professionelle Suche, Betreuung und Abwicklung unseres Hauskaufs. Danke ebenso dass du unsere endlosen Fragen immer wieder geduldig beantwortet hast. Du warst immer so weit wie möglich für uns erreichbar.
Erleichtert wurde unsere Suche, die Beantwortung unserer Fragen und die Vorbereitung des Kaufs durch die vorbildliche Kommunikation per Skype , Fax und Telefon. Trotz Zeitverschiebung von Deutschland zu USA hat die Kommunikation hervorragend geklappt.
Durch deine aussagekräftigen Bilder und der ausführlichen Beschreibung der angefragten Objekte konnten wir uns sogar von Deutschland aus schon entscheiden.Erstaunt waren wir das alles so schnell und unkompliziert ging. Nun sind wir stolze Besitzer "unseres" Florida-Vacation-Home.
Danke nochmals. Wir sind froh dich gefunden zu haben und können deinen Service nur wärmstens empfehlen.

Grüße aus Deutschland


Petra & Erich
English Translation:

Thank you for your outstanding professionalism and support throughout our home buying process. We appreciated your patience answering our questions tirelessly over and over again. You were always so far possible attainable for us. You were always available for us when possible. Despite the different time zones between United States and Germany, your communication was outstanding through telephone, skype, email and fax. The significance of your picture taking and your detailed description of the properties you viewed enabled us to decide on which home to purchase from Germany.

Surprisingly to us the whole buying process was done smoothly and fast as we are now proud owners of our "Florida Vacation Home".

Thank you again. We are so happy that we have found you and would highly recommend you to anyone who is seeking your service.

Greetings from Germany
Petra & Erich

_______________________________________________________________________________
Petra Norris helped me when I needed help selling my house. After much searching in the Lakeland, FL area for short sale real estate agents, Petra's name kept coming up. I contacted her and we set up an appointment for 2 days later. She was on time and very friendly. I figured the sale was going to be a year long thing but she had a buyer for my property in 3 months time. She stayed with me and answered all of my questions no matter how trivial they were. Petra even stayed in email contact with me while she was on holiday. Short sales are not fun as they usually come from a "bad thing that has happened". In my case, it was a lay-off. Petra made the process "not" bad at all. She always has a smile, she is upbeat and just a wonderful person to be around. She is professional and gets the job done. Do business with her. I promise you won't be disappointed. Petra, I'm still indebted to treat you and your husband to dinner. :-) Take care, Benjamin White

_____________________________________________________________________________________________________________

Petra assisted us greatly with the purchase of our first home. She was there every step of they way. Explaining fully and clearly the process from beginning to end and we feel she worked with us not just professionally but also on a personal level. On many occasions she went out of her way to assist us and help make the process move on quickly and efficiently. We would highly recomment Petra to anyone who may be looking for a Realtor. Peter Stuart

_____________________________________________________________________________________________________________

Dear Petra, Just a few words to thank you for all the patience and help, when I was selling and buying. I am very happy with my new home. Yours, MaryAnn Esterbrook

_________________________________________________________________________________________________
My Husband and I were looking for a house on the north side of Lakeland, and when we spoted a house we wanted to look at Petra was always there to help and support us. Once we found the home we had been looking for, Petra made the entire home buying experience seamless. I highly recommend her. Lynn Haynes

____________________________________________________________________________________________________________

I presently live in New Mexico and from the very first day I called Petra we were able to begin the "Home Purchase" process. Throughout the entire process I was completly informed of our progress, also of when and what to do. After we closed on my home Petra continued to help me get the Home ready to move in. Without her Professional help none of this would have been posible. Allready decided that "if and when" I sell this Home, she will be the Realtor I contact to list my Property. Good luck to all !! Philip L Howell - November 26, 2010

_______________________________________________________________________________________________________________

Dear Petra,

Thank you so much for all the help you gave me on the sale of my house and the purchase of my new home. Your suggestions on what to do to make the house more attractive to buyers obviously worked. I was really shocked when we got so many offers in the first few days. All of the offers came with different terms and down payments. It was great to have someone who help sort through all the jargon to pick the offer that was not only generous, but the safest option.

As I had heard that it could takes weeks for a house to sell, I was not mentally or otherwise prepared to move out as quickly as I ended up having to do. But again you helped so much, showing me a variety of homes to choose from in different parts of Lakeland. Each one had interesting qualities. When I fell in love with this house, you stayed on top of the bidding processes and worked through a couple of glitches with the home owner to see it through, timing the two closings so that everything worked out smoothly. I especially appreciate that there was such a good line of communication. You kept me informed as to the progress of the sales and you were always available if I had any questions.

Sincerely.

Marilee S.

Dear Mrs. Norris:

I would like to take this opportunity today, since all my properties in Texas have been successfully sold, to express my gratitude for your excellent, professional and loyal service. You have managed nearly 200 properties in Texas with diligence and acumen for over 12 years. I had always the feeling that your profession was led by the maxim that my interest were to 100% entrusted in each and every way.

Sincerely,

Professor Dr. D. Uthoff Germany

Dear Petra,

We were very satisfied with your service regarding the purchase and sale of our property in Venice, FL. At that time, when we asked you to look for a suitable property, we were nevertheless quite surprised how quickly you could present us a suitable object. Moreover, the condo corresponded completly to our desires. And we have enjoyed ourselves there for over seven years. When our first son was born we had to separate us from our beautiful condo. Once more, you were very helpful with the handling of the sale and again, the sale of our condominium to find a buyer so quickly was very surprising to us - and more importantly with great results. Should we return to Florida, and you can be certain of that, and when our two sons will be old enough, then we are certainly again "yours". We are already looking forward to this day.

Greetings from Germany send you

Christian und Manuela Voss

Introducing a fresh new look for your Profile.
Click the 'Edit Profile' button below to enter 'Edit Mode' and continue the tour.