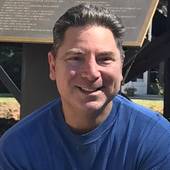 Services for Real Estate Pros
Jeffrey Richman
Creative Real Estate Specialist
Waxhaw, NC

—

Immediate Home Solutions
10612-D Providence Road
Suite 547
Charlotte , NC 28277
---
When someone can't sell their house for whatever reason and they want/need debt relief and peace of mind, then I am the one to call. It doesn't matter where the real estate is located.
Get to know Jeffrey Richman
Jeffrey always tries to find a way to help out the person that needs or wants to sell their house.  He also makes it a win-win for everyone involved and makes sure that the Agent involved gets paid and makes something (which is better than nothing) on the real estate they are referring to him, when, many times, they don't or can't get anything.  One of the problems that he finds is that when a property doesn't sell, the person tells everybody he knows that the agent couldn't help them, which shows bad on the agent, the agency and possibly the BIC too.  Jeffrey believes in a WIN strategy, where everybody gets something that they need or it's not worth pursuing.
One of his specialties is to help someone out that has little to no equity and deals in houses up to $2 million dollars.
Jeffrey Richman's Blog Posts
|
ActiveRain Community
–

6 months ago
ActiveRain Community
–

6 months ago
ActiveRain Community
–

12 months ago
ActiveRain Community
–

11 months ago
USFF and What We Do
This video tells you about our company, U.S. Financial Funding, LLC. Who we are and what we can do for you.
Certifications
Jeff has been in the world of real estate investing since 1994. Starting with the buying and rehabbing of properties, he quickly moved into other areas of property investing.  To date, he has done numerous transactions, which include wholesaling, assignment of contracts, Subject to (the art of buying property by taking over someone's payments), lease options and rent-to-own (how he makes homeowner's of property), owner financing, pre-foreclosure, and foreclosures, short sales and more. 
He started in Broward County, Florida and to date has done property deals in more than 15 states.  He has spoken on many topics nationally from stage as well as syndicated radio and Internet shows.
Jeff runs his local REIA (Real Estate Investing Association) group monthly and likes to help out others.
Prior to his real estate investing career, he was the Vice-President and Director of Sales for a large medical equipment company in Miami, Florida.
Jeff has 3 children and a beautiful wife and a dog and a cat.  He currently resides outside of Charlotte, NC.
Awards
Certified Income Specialist
Certified Deal Maker
Certified Trust Specialist
Skills
Negotiating, Communication, Creative Financing, Patience and Understanding, Solutions to real estate scenarios
Testimonials for Jeffrey Richman
Geri W. ( 

I can't believe this! It's like a dream!")

10/02/2013

Hi,
 My name is Geri. 

Wow, where do I begin? I've always been a skeptic. I was taught "If it's too good to be true, it is." Especially when you receive an email.

Sometimes you have to trust your gut and speak to people who love and support you. My testimonial is a dream come true! 

 Sometime back in July or August of this year (2009), I received a message on my Facebook page from a man named Jeff at (U.S. Financial Funding) saying he's been trying to contact me about surplus money that is rightfully mine and it was important to contact him.

I immediately contacted and forwarded the email to my brother-in-law (Bob) and sister (Gail). Still skeptical, Bob assured me he would thoroughly check out the company.

I put my trust in my family. 

Bob researched (USFF) completely. He is a prominent real estate attorney and a good man. Bob found no negative reports, stories or gossip etc on (USFF). 

I can't believe this! It's like a dream!

Jeff, Bob & I corresponded back and forth mostly through email. By August, my papers were notarized. 

Then, what I thought was an obstacle, wasn't. Jeff once again assured me not to worry, let him worry instead!

During all this, Jeff was involved in a horrific car accident. He still kept working. I have not met him yet, but his attitude, spirit and soul is unstoppable. He is still in recovery and I pray for him. 

Jeff and (USFF) believe in helping people like myself who are struggling and to get what's rightfully theirs.

If you ever are contacted by Jeff or anyone with (USFF), take a chance and work with them. 

I have my check to prove it!

Thank you Jeff,

Geri W.


Greg G. ("

I had been approached by another organization... I never heard from them again.")

04/04/2013

My experience with (U.S. Financial Funding) is nothing but a tremendous success story. Jeff and his team are professional folks who do what they say they will.

I had been approached by another organization regarding surplus funds that might be available to me. When it was seen there were some obstacles in the way which I had to point out, I never heard from them again.

I explained the same obstacles to Jeff when he called. He had already done his due diligence, knew the information regarding my case which was complicated and was still 100% confident that he could succeed in obtaining the funds.

There is absolutely no pressure to work with Jeff.

What an incredible group of people.

Thanks,
Greg G.

Mary M. ("At no time did we have to pay anything.")

03/05/2013

U.S. Financial Funding ("USFF") notified us that we were entitled to (surplus funds). Initially, I was under the impression that it was too late for us to recover the money and, therefore, a little hesitant to pursue this.
However, USFF assured me this was not the case. My husband and I decided to follow this through.

 USFF prepared all the paperwork, even provided a notary public at no cost to us and filed the necessary papers with the Court.

At no time did we have to pay anything. We were told they would be in contact with us through the process. Our contact (Jeffrey) with USFF was extremely helpful and understanding of our situation. Even doubters like ourselves were very impressed and at ease with the contact.

As promised, we were kept informed every step of the way and when the time came, were given options on when to get our money. 

I would like to say that we did get the money and other debts were taken care of by USFF. I would definitely recommend this company. They are people who really keep their word and are excellent to work with. My family and I are grateful to our contact person.

Sincerely, 

Mary M.

Minh P. ("I thought it was a scam.")

06/06/2012

He told me that they could successfully negotiate the debt and get some of the money to me. I didn't believe him at first, I thought it was a scam.

After checking them out and finding out that they were part of the Better Business Bureau and they gave me local attorney references, I decided that I had nothing to lose and money to gain.

They did what they said they would and I got a check quicker than I thought I would. These guys are the real deal.

Thank you U.S. Financial Funding!

Minh p.

Christi B ("Jeff is wonderful to work with.")

04/20/2012

"Jeff is wonderful to work with. He is passionate about what he does, and he is loyal in business. Jeff is easily available and returns phone calls sooner than you'd expect for someone as busy as he is. You can count on Jeff in your business dealings."

Victoria D. ("...but trust me, it is real.")

02/02/2012

My name is Victoria and at first I thought this was a scam, but trust, me it is real. This is the proof right here, it is real, they are marvelous! Victoria D.

Jack & Joan D. ("I would recommend them to anybody that wanted to use them.")

09/20/2011

U.S. Financial Funding helped us get back some money that was owed to us and I would recommend them to anybody that wanted to use them. I was not even aware there was any money let over and they recovered some of that money for us and we are grateful.

Jack & Joan D.

Bob R. ("Jeff called and said he had a check for me. WOW, I was impressed...")

05/11/2011

I wasn't sure if I would be able to get any of the funds because there were judgment against me for more than the amount of surplus. When I checked about getting any of the money, I was told I needed a lawyer. Yeah right, if I could afford a lawyer... So, the money sat there for all these years. Then, out of the blue, around the first of April, Jeff called and said he could get me some of the money if I let him. You've got to be kidding - sure I will let you. USFF negotiated with all parties for me, they did all the work. I was kept informed the entire time. Jeff was very friendly, polite, and professional. Within about a month, Jeff called and said he had a check for me. WOW, I was impressed and pleased.

Thank you Jeff and U.S. Financial Funding.

- Bob R.

Mark M. ("My first reaction was one of skepticism...")

09/10/2010

My name is Mark. Recently, I was contacted by U.S. Financial Funding pertaining to money owed to me over six years ago. 

It was mentioned that money was being held from a state agency that that belonged to me. Of course, my first reaction was one of skepticism. I mean, if it was true, why wasn't I informed about it?

I'll be honest, even after talking with Jeff Richman of U.S. Financial Funding and their lawyer, I still wasn't sure. 

I settled with USFF quickly and received a sizable check from their lawyer within two weeks. 

I appreciate the work they did and of informing me.

Thank you U.S. Financial Funding.

Mark M.

Gail C. ("Yeah, right, Okay, what is the SCAM?")

03/05/2010

As a person who had been through bankruptcy and foreclosure, I could not believe it when I got a call from Jeff Richman.

Actually, he got a hold of one of my relatives, who then called my mom and I then got a call from Mr. Richman.

Let me say, that one who has been through a divorce, foreclosure, hospitalization, 2 lay-offs, and other expenditures since 2007, I was not willing to trust that someone actually had some "Surplus Money" for me.

Yeah, right. Okay, what is the scam?

I was too embarrassed to tell the person who did my taxes, that I had even been talking to Jeff & had signed papers before consulting her...SO, naturally, I freaked out about that.

When I did tell her, she said, "let me talk with him before you sign anything else!" So, I did let her talk to him by phone. Jeff was more than willing to let me check things out at my own pace. She called him, they talked and then....

Well, lo and behold!!! I have been the recipient of $6,000.00! I have heard that if you trust in God, he will not just sprinkle blessings on you, but he will bring you a flood.

This has been my experience! I thank Jeff for how he helped me. Believe me, some of the money will be spent on items I have wanted to do for my home and paying my mom back, but some will also GO IN THE BANK!!!

Thanks, Jeff!

Sincerely,

Gail C
Introducing a fresh new look for your Profile.
Click the 'Edit Profile' button below to enter 'Edit Mode' and continue the tour.