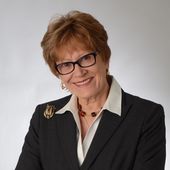 By Gloria Valvasori, Accredited Senior Agent, REAL Experience | REAL Commitment | REAL Results!
(BETTER HOMES AND GARDENS REAL ESTATE SIGNATURE SERVICE)
GOING IT ALONE WITHOUT BENEFIT OF A PROFESSIONAL?IT COULD COST YOU $$$$'s AS WELL AS SOME LEGAL ISSUES   10 VERY IMPORTANT REASONS WHY YOU SHOULD HIRE AN KNOWLEDGEABLE PROFESSIONAL   Buying or selling a home is probably THE most important financial transaction you will make during your lifetime, and having a trained, experienced realtor who has the knowledge and expertise is the logical and smart choice. After all, who would you consult if you had a heart condition.? a cardiologist of course, because you want best there is ... an experienced professional with the knowledge and expertise in this field. What if your child had a serious illness, you would of course seek out the best pAediatrician so your child would have the best possible care. It's no different when buying or selling a ho...