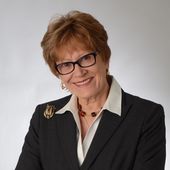 By Gloria Valvasori, Accredited Senior Agent, REAL Experience | REAL Commitment | REAL Results!
(BETTER HOMES AND GARDENS REAL ESTATE SIGNATURE SERVICE)
IF ONLY... THERE WERE MORE CLIENTS LIKE THIS ONEAbout 8 years ago I listed a home in a very high end neighbourhood, close to $1,000,000.. the home was beautifully, and tastefully deocrated with warm neutral tones, a very harmonious atmosphere.  It had all the amenities you would expect in a home in this price range. The front doors alone were $10,000!!  Get the picture???  It also had great curb appeal which helped.Before I arrived on Sunday evening to list the property, the clients spent the entire weekend ensuring the house showed like a model home!!  Wow, I was very impressed… I didn't have to do a thing, the lady of the house did a terrific job and added little touches that enhanced the already warm and inviting atmosphere.After a few days on the market I had some feedback from two ...