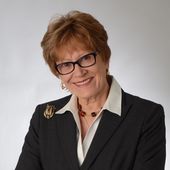 By Gloria Valvasori, Accredited Senior Agent, REAL Experience | REAL Commitment | REAL Results!
(BETTER HOMES AND GARDENS REAL ESTATE SIGNATURE SERVICE)
YOUR IMPORTANT ROLEI think sellers are of the opinion that once a realtor has listed thier home for sale, they can sit back and expect their home to sell without giving much thought to the fact that they have to be an active participant in the successful sale of their home. Make Your Home AccessibleHaving your home accessible to prospective Buyers as much as possible, is critical in the sale of your home.  Agents try to give as much notice as possible for requests to show your home, but there are times when last minute requests do occur.  Granting requests as much as possible is desirable ... the request you turn away may be the purchaser you've been waiting for. Dress For SuccessLooking good is important when you want to make a great impression, whether for a job interview or a social ...