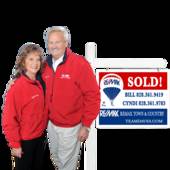 By Bill & Cyndi Daves, TeamDAVES - Your REALTORS In the GA/NC Mountains!
(Hiawassee, Young Harris, Blairsville, Hayesville, Murphy and Beyond!)
This is part of a series introducing student writers from Tri County Community College   Located in the western-most part of North Carolina Hiwassee Dam is an excellent community site for visitors and locals alike. You can see wildlife of all species and find out about the background of the dam and the history behind Tennessee Valley Authority River Systems. Hiwassee Dam is off of Highway 294 on Hiwassee Dam Access Road. When turning at the intersection off of Highway 294 one can see the historical marker for the Hiwassee Dam. Located about five miles from the 294 intersection Hiwassee Dam is extremely difficult to avoid because one has to drive over this 307 feet high and 1,376 feet wide handmade dam that took nearly four years to build to continue down the road.   After crossing the D...