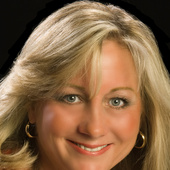 By Karen Monsour, REALTOR, SSRS - Sells FL Waterfront, Short Sale Expert!
(Coldwell Banker Fort Lauderdale Beach)
Do you ever wonder who you really are? Have you ever thought about why you're here, why you participate in real estate???Do you understand yourself? Your ID, your EGO, your personal personality??? Did you ever self evaluate? Did you ever think about yourself...WOULD YOU BE YOUR OWN FRIEND? WOULD YOU LIKE TO BE YOUR OWN FRIEND?Hmmm....Lot's to think about...I would love to have a friend like myself...I'm a giver...I would help anyone to a fault...and it is to a fault and I have been hurt by more than I care to admit...but, to this day...I would love to have me as a friend...Why?I'm reliable,I'm prompt,I'm curtious,I'm generous,I'm honest,I'm empathetic,I'm sympathetic,I'm kind,I'm loving....I'm REAL!I say what I mean, and I mean what I say! It is what it is...you get what you expect!  Ho...