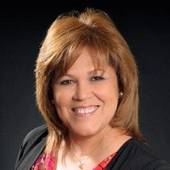 By Irene Medina PA GRI CRS CDPE GREEN, Standing by YOU Every Step of the WAY!
(The Medina Real Estate Group)
Following a Good Budget in Order to Purchase a Home Plantation, FL  If you want to know how much your house will sell for in South Florida, Broward County go to Home Value or call Irene Medina.Realtor at 954-439-4851.No matter how good the credit score, today's homebuyer, in Plantation, FL, no longer has the luxury of buying with little or zero down. Except if you are low-income with good credit score rating, or a veteran, no-down loans are also a thing of the past. You can also qualify for a FHA loan which only requires 3.5% down.Many lenders today want at least 20 percent of the loan amount as a down payment on a home. For a home valued between $168,300 and $287,500in Plantation, FL, a homebuyer would need to come up with between $33,660 and $57,500 just for a down payment. Then, ther...