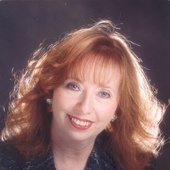 Real Estate Agent
Judith Parker
CRS, GRI, CMRS, Charlotte, NC
Charlotte, NC

—

ProStead Realty
CRS, GRI/Broker specializing in Residential real estate in the greater Charlotte, NC area for the past 15 years.
Get to know Judith Parker
I have a passion for living and this includes helping others to find what makes their hearts sing.  I absolutely love working with people to buy and sell real estate.  Nothing makes me happier than to see my clients thrilled with finding and purchasing the home of their dreams or to assist my sellers in getting their home sold, so that they can move forward with their plans and dreams.
I also have a passion for helping animals.  I currently volunteer with Blue Ridge Boxer Rescue and this is also very rewarding to me.  You will enjoy knowing that I am considered a "Foster Failure" and I am proud of it.  Two of my Boxers...BABE and Guthrie were pulled from high kill shelters the day before they were to be euthanized.  I volunteered to foster them until a loving home could be found.   Guess what...it was found...my home...LOL!  I also have Lady Lilly who I purchased as a baby.  I love my fur babies.  I also have a cat named Button.
In 2008 my step-father passed away and this left my 85yo mother living alone in Ormond Beach, Fl.  After much discussion she agreed to move to Charlotte, NC to be with me.  What a relief.  I purchased a beautiful ranch home in Union County, so that she could easily move about without worrying about steps.  It is a joy to have her here with me and she is such a gift.  Daily I thank the good Lord that I have this very special time with her.  It is such a pleasure to be able to help her for she has always been a big support of all that I do.
Another of my passions is gardening.  With almost an acre of property I find myself starting and planning many gardens.  I have several Iris gardens as well as a beautiful butterfly garden.  I have also planted 20 trees since moving here in 2008.  Many are flowering trees so this spring should be breathtaking.  I would eventually love to receive the award for having a nature preserve.  Will need more flowers as well as a water garden.  Once again helping our bees, trees, and etc.
In reviewing what I have written, I find it quite interesting that helping others is a common theme of my life.  Below I have included a little about my life before real estate.
Judith Parker was born and raised in western Pennsylvania and moved to Miami, Florida in 1979 after graduating from St. Francis School of Nursing in Pittsburgh, Pa.  Judith went on and received her Bachelor's Degree in Health Services Administration from Florida International University in Miami, Florida.  Judith had a great medical career and moved thru the ranks quickly and was Director of Nursing/Clinical Services until 1998.  Her specialty was psychiatric nursing, so you can depend on Judith's great abillity and instinct to hear and understand your needs....so here is where she can help!
You may be wondering as many of her clients do...how did she move from nursing to real estate?  Judith will tell you that she owes her career change to her brother, Bruce Parker.  She thanks her blessings daily for the change and his impact on her. 
You see, in 1995 her one and only older brother, Bruce Parker was diagnosed with an inoperable brain tumor.  Radiation helped for two years but in October 1997 her brother died.  Before he died, Judith talked with Bruce and he related that his life had been a "great ride".  His only regret was the fact that he would not get to see his two beautiful little daughters grow to maturity.  After his death, Judith decided that her life had not been a great ride for her life was owned by her position and responsibilities of the hospital.  She resigned in 1997 and earned her REALTOR license in 1998. 
Judith Parker has been a Broker/REALTOR for 14 years and loves it.  She feels that she can still use many of her skills from her days in medicine, but now she has the freedom and joy in helping to make others truly happy.
It would be my pleasure to help you or someone you refer with their real estate needs.  Thank you!
Judith Parker's Blog Posts
Just for Fun
–

almost 7 years ago
Just for Fun
–

almost 7 years ago
Local News and Events
–

about 7 years ago
Just for Fun
–

almost 7 years ago
Certifications
Judith Parker, CRS, GRI, Broker/REALTOR
ProStead Realty
Professional Resume
Introduction
     Judith Parker brings a wealth of knowledge to her chosen field of residential real estate.  Her specialty being client satisfaction, so your needs come first in all real estate transactions.  Judith places integrity and professional service above all other considerations.  She takes pride in her ability to listen to her customer's needs and to help them achieve their goals.  Judith strives to serve, understand, listen, act and deliver nothing but the best to all of her clients.  She will keep you informed and you can feel confident when you are looking to buy or sell real estate.
     Judith Parker has extensive experience and training in dealing with relocation not only with her own personal moves, but with her clients.  She has received her RRI designation (Residential Relocation Institute), so is highly skilled in handling as well as anticipating what your needs are in moving to or from the Greater Charlotte area.  Judith can also help arrange for you to meet a professional to assist you at your new location.
Professional Designations
•·          North Carolina Real Estate Broker's License
•·          South Carolina Real Estate Broker's License
•·          CRS (Certified Residential Specialist)
•·          GRI ( Graduate of the Realtor Institute)
             CMRS ( Certified Military Residential Specialist)
•·          RRI (Relocation Resources International, Inc.)
Professional Qualifications
•·          Broker/REALTOR since May 1998.
•·          Continually updating knowledge through attendance at Continuing Education Courses, Keller William's training events such as Mega Agent Camp, Masterminds, Family Reunion, and specialty classes.
•·          CRS Designation.
•·          GRI Designation.
•·          RRI Designation
•·          Multi Million Dollar Producer...Year after Year.
•·          North Carolina Real Estate Broker's License.
•·          Active member of Charlotte Regional Realtor Association.
•·          Active member of the North Carolina Association of REALTORS.
•·          Active member of the South Carolina Association of REALTORS.
•·          Active member of the Charlotte Association Multiple Listing.
•·          REALTOR/Mentor.
DEGREES
BHA Bachelors of Health Administration...Graduated from Florida International University, Miami, Fl.             R.N.  Graduated from St. Francis School of Nursing, Pittsburgh, Pa.  
Professional Awards
•·          Member of Keller Williams ALC (Agent Leadership Council)
•·          Charlotte City Magazine...REALTOR of Distinction
Personal
•·          Prior to entering real estate, Judith was a nurse executive specializing in Psychiatric nursing.  She was Director of Nursing/Clinical Services.  Judith holds degrees in nursing as well as health services administration and she graduated with honors.
•·          Judith loves animals and currently has four fur babies.  Three boxers (Lady Lilly, BABE, Guthrie) and one beautiful white cat (Button/Puddie). Three of the four were rescued animals.  Judith volunteers with several rescue organizations and receives a lot of satisfaction in helping to save lives.  She is the first to admit that she is a foster failure.  If she volunteers to foster a pet it will probably have found its forever home with Judith.
•·          In the fall of 2008, Judith moved to Union county to share a home with family as well as to enjoy more land.  Gardening is definitely a passion for Judith.  She finds it so rewarding and loves the results in her yard as well as the positive effect on her health.
Testimonials for Judith Parker
Keith Schneider

08/15/2014


keith.schneider reviewed Judith Parker
08/15/2014
Helped me sell a home

Flag Review


Judy is an excellent realtor. She helped my wife and I buy 2 homes and sell 1. She is easy to contact and returns calls quickly. Judy knows her field well and can guide just about anyone from the new home buyer to the seasoned mover. I have recommended her to many people. When people ask if I know a realtor I say..."I have a Judy".

Introducing a fresh new look for your Profile.
Click the 'Edit Profile' button below to enter 'Edit Mode' and continue the tour.