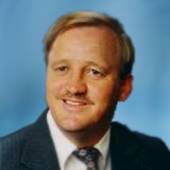 By Charles Stallions, 850-476-4494 - Pensacola, Pace or Gulf Breeze, Fl.
(Charles Stallions Real Estate Services )
CHarles Stallions Real Estate Report For October 26, 2012, Short Sales   TODAY'S TOP STORIES   Bankruptcy doesn't stop foreclosure A bankruptcy negates mortgage debt, but the legal foreclosure may not register on a credit report for a year or more. Read more. FEMA doesn't consider home value for repairs Homeowners may pay 10% of cost for flood remediation as FEMA pays 90%. But total costs can be more than market value. Read more     "Purpose creates an opportunity for value creation. Passion follows purpose. Passion creates energy, money is attracted to energy." — Garrett Gunderson:is a financial advocate author Let US Pray Dear God,  I am so sorry for being discouraged. I know it is just a process of grieving and working through pain in my life, but I don't want to get stuck here. I do...