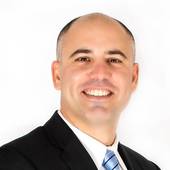 0791149
Real Estate Agent
Zohar "Zack" Zamir
Fair Lawn, Bergen County & Northern NJ Real Estate
Fair Lawn, NJ

—

Keller Williams Town Life

Keller Williams Realty Inc.
Your Real Estate Broker For Life! Experienced, Dedicated Real Estate Broker Serving Clients in Fair Lawn NJ, Bergen County and Northern New Jersey.
Get to know Zohar "Zack" Zamir
#1 in Sales for the Entire NJMLS in 2016 and 2017!

Over $160 Million in closed transactions over the Last 2 Years – Outselling nearly 9,000 other Northern NJ Agents*
The Zamir Group is Northern New Jersey's premier Real Estate Team. These licensed, experienced Realtors are backed by full time support and represent expertise in their markets for consistent quality above and beyond the industry standards. Based out of offices in Bergen and Hudson Counties, The Zamir Group has closed over $160 million dollars in real estate spread over more than 300 transactions in the last two years alone. Led by broker and founder Zohar "Zack" Zamir, The Zamir Group has held the coveted position of #1 in sales for the entire New Jersey Multiple Listing service for both 2016 and 2017 - a rare honor that sees them at the very top of a list of nearly 9,000 other real estate agents and teams.
The Zamir Groups member agents are seasoned professionals, each with a unique background and eagerness to serve your needs. The group employs specialists in a variety of fields, including first time home buyers, relocation, rental specialists, property management, commercial and investment properties, luxury homes and beyond. The agents also specialize in different geographic areas, with a huge coverage area spanning all of Bergen and Hudson counties, as well as parts of Passaic and Essex. The Zamir Group is part of the Keller Williams Town Life office, backed by the full support of one of Northern New Jersey's top brokerage houses. In addition to the KW Town life office in Tenafly, The Zamir Group maintains their own locations in Fair Lawn and Hoboken for unmatched accessibility and convenience.
In addition to a robust roster of Realtors and Real Estate Brokers, The Zamir Group employs full time support staff, specializing in transaction management and Marketing. Whether buying, selling, renting or investing with us, you will find your every need addressed by competent and dedicated professionals. The Zamir Group utilizes cutting edge technology and a designated Director of Operations to ensure that no detail is overlooked, and all Zamir Group deals go in the smoothest way possible. A dedicated Director of Marketing ensures that every property is advertised at the highest level, with industry leading coverage including custom print work, aerial photography, virtual tours, home staging and many more solutions custom tailored to each property. The Zamir Group also manages a robust network of business partners spanning every service under the sun. Whether it be New Jersey's top mortgage broker or an affordable and reliable house painter, the Zamir Group can pair you with one of trusted partners for the very best in photography, legal representation, construction, maintenance and much, much more.
The Zamir Group is committed to becoming every client's Real Estate professionals for life. Through hundreds of deals and hundreds of millions of dollars in business The Zamir Group has seen it all. This enables the team to anticipate potential situations, handle anything that arises, and negotiate at the highest level. There is a reason so many clients go on to become great friends after the deal is done: The Zamir Group strives to treat everyone like family. The group's commitment to hard work and honesty consistently lead to achievement at the highest level.
*According to data taken from the NJMLS 1/2/18
More About Zohar:
Zohar "Zack" Zamir "Zack" is a member of the National Association of Realtors ®, New Jersey Association of Realtors, the Eastern Bergen County Board of Realtors along with several Multiple Listing Services. His proven record of transactions and commitment to higher education have earned him the degree of Broker Associate. He is also designated as an Accredited Buyer's Representative® (ABR) and Short Sales and Foreclosure Resource (SFR).
"Zack" graduated Summa Cum Laude with a Bachelor of Arts Degree in Business Administration and Behavior Science. He is a multi-skilled professional offering perseverance and dedication to all his clients. His experience in leadership and management roles as well as international relations and sales representation provide "Zack" with the skills needed to effectively negotiate at the highest level. His interests include basketball and diving when he is not spending time with his wife and 3 children.
Zohar "Zack" Zamir's Blog Posts
Home Buying
–

about 5 years ago
Home Buying
–

about 5 years ago
Home Buying
–

about 5 years ago
Home Buying
–

about 5 years ago
Certifications
I am married to Dorit, and together we have three beautiful children. Our little boy Eitan is 8, and our two girls, Linoy and Ariel, are 6 years old and 4 year old! I love diving, reading up on history, playing basketball and soccer, and spending time with my wife and my kids!
I also love helping people make their decisions, and I'm excited and passionate for every sale I have made and will make in real estate.. I love real estate and am thrilled to be your agent! 
Awards
2010 NJAR® Circle of Excellence Sales Award®, Bronze Level
ABR® - Accredited Buyer Representative Designation
SFR - Short Sale and Foreclosure Resource Certification
2011 NJAR® Circle of Excellence Sales Award®, Silver Level
2012 NJAR® Circle of Excellence Sales Award®, Gold Level
2013 Five Star Real Estate Agent
2013 NJAR® Circle of Excellence Sales Award®, PLATINUM Level
2014 Five Star Real Estate Agent
2014 NJAR® Circle of Excellence Sales Award®, PLATINUM Level
2015 Five Star Real Estate Agent
2015 NJAR® Circle of Excellence Sales Award®, PLATINUM Level
2016 Five Star Real Estate Agent
2016 NJAR® Circle of Excellence Sales Award®, PLATINUM Level
2017 Five Star Real Estate Agent
Testimonials for Zohar "Zack" Zamir
In the business world, there is no such thing as a free lunch. And if Zohar was able to receive the 2013 NJAR Platinum Circle of Excellence Sales Award (highest sales in NJ) in three years, when the average number of years worked in the industry for the rest of the Awardees was twenty something, it can easily be concluded that Zohar has something others do not. Zohar has expertise AND integrity. If you can, with complete conviction, trust the one you are working with, both professionally and as an individual, the results cannot be but excellent. As far as realtors are concerned, I have finally found "the one"--my Neo in the real estate industry. Zohar will "make it happen.

Jennifer Xhambazi

01/13/2014

My family and I searched for a home for 5 years and were always left disappointed with realtors that simply failed to deliver. Zohar was the only exception and helped us finally find the home of our dreams. He was always responsive, easy to reach, and a pleasure to work with. But most importantly, he conducted the entire buying process--from showing us a range of options with our best interests in mind to helping us with the mortgage closing--with exceptional professionalism and efficiency. Zohar consistently impressed us with his competence and reliability. I highly recommend him to anyone who's interested in buying or selling a property.


Zohar is truly a rare gem and I couldn't have asked for a better experience with him. Zohar "Zack" Zamir was able to sell my home in Englewood while I lived on the West Coast. Due to the fact I am away, I thought I would encounter some difficulty selling my home since I wasn't around for the process. I would soon realize that with the way Zohar works, I could be on the other side of the world and it wouldn't matter. He was available day and night to answer any questions I had, extremely responsive, and is truly the real deal. He even took care of the property while I was away, leaving me stress free. He used creative marketing strategies and was able to negotiate for the price I wanted. Zohar got the job done, proving he is the ultimate closer. Zohar is truly one of the best and is highly recommended!

Rachel Glickman

12/27/2013

I cannot put it more bluntly- Zohar sold my house in 3 days for 30,000 above the asking price. Every other realtor I interviewed prior, advised me to list and sell the house for 80,000 than than it actually sold. He is very knowledgeable in real estate and an advocate for his clients. He listened to and honored all of my requests. Zohar got the job done fast. I highly recommend him!

Anna Rubinstein

10/02/2013

"Zohar, in my experience, is by the far the most experienced, professional effective real estate agent I have had to deal with. He is responsive and knowledgeable, can be reached at any time of day, and he provides a personal involvement that is rarely seen"


I was an out of town seller who wanted to liquidate my home quickly but at the best price. We did a few minor repairs to the home before listing and once we hit the market we had multiple offers right away and Zohar negotiated the final price higher than our original asking price. The town threw us a curveball with the Occupancy Certificate, but Zohar handled it quickly, efficiently, and without unnecessary delays by lining up the required repairs (for an amazing price) and the required re-inspections by the town. I recommend Zohar to anyone who wants to be represented by a Realtor who will work for them and negotiate every detail to benefit YOU, the client. Professional photos, negotiating sale prices, negotiating repair bids, and coordinate inspections is the standard with Zohar. I am very pleased and will use him again if I am lucky enough to own another house in this area.

Zohar and his team were absolutely incredible. Their knowledge was priceless. They worked non stop, around the clock so that all my demands were met. I would highly recommend Zohar and his team. They're up-front and honest and will fight for you and your demands. Couldn't be happier, and have absolutely no complaints!

Zack was excellent from beginning to end. He did everything he promised too do, he takes great care of his clients. Very responsive and responsible. Very professional. We loved having Zack on our side, we would highly recommend him to friends and family.

Thanks to Zohar, my family is currently settling in to our beautiful new home. My husband and I were first-time buyers. While helping us to navigate the (admittedly intimidating) process, Zohar provided all of the information we needed, along with the added insight gleaned over his many years of experience. As a disclosed dual agent in our transaction, Zohar faced the challenge of adequately representing the interests of both buyer and seller - a challenge he met admirably. He recognized that both parties wanted the deal to go through, and he worked tirelessly to see that it did.
Zohar's knowledge of the area and ability to recognize and meet the needs of his clients make him a terrific agent. Because of his honesty, integrity, commitment and sense of humor, he is also a terrific person. He was a pleasure to work with, and I highly recommend him.

I couldn't have asked for a better experience with Zohar Zamir and his team. The process of selling a house can be extremely stressful, however this was not my experience. Zohar and his team worked diligently to meet my needs and he was available day and night to talk with me and answer any questions I had. Zohar is truly a class and amazing agent. He is a professional whose clients are his number one priority. He gave my home incredible exposure and used tremendous marketing tactics.

Zohar is highly recommended. If you want your house to be sold or rented quickly, don't look any further, Zohar is the one.

Zohar always looked for our best interest. As a testament to his knowledge of the market and ability to react to the situation, he suggested renting my home after changed circumstances. With extremely short notice Zohar was able to successfully rent my home and I couldn't be happier.
We will definitely use Zohar in the future for selling, buying, or renting real estate.

We will stay with the best!
Introducing a fresh new look for your Profile.
Click the 'Edit Profile' button below to enter 'Edit Mode' and continue the tour.