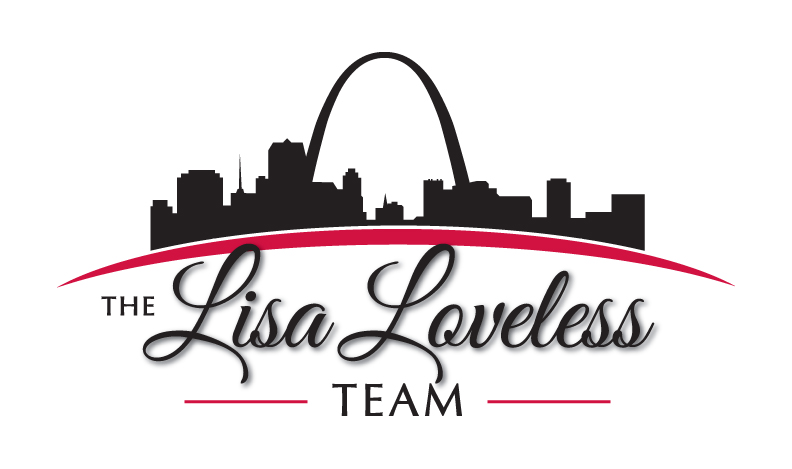 Get to Know Lisa Loveless
With 20 years real estate experience and nearly 30 years in sales, I have developed professional policies and systems that allow me to offer a proven track record of getting the most money for my clients in the least amount of time when selling their homes.
I strongly believe that it is my commitment to my clients' best interests that has allowed me to achieve this. I believe my success is ultimately determined by the legacy I leave with each client I serve. I don't want to say good-bye at the closing table – I want clients for life!
Being an Accredited Home Staging Professional Realtor is a definite bonus for clients. My listings sell fast for two reasons – correct pricing and perfect presentation! I believe in being a full-service Realtor to my clients and know that what I do to help them achieve a quick and profitable sale will come back to me tenfold when they share their complete satisfaction with family and friends.
Most Realtors know the importance of staging a client's home and will gladly refer them to Staging professionals that can cost anywhere from $150 for a consultation to several thousand dollars for a large project. Because I know the value of Staging, I include this service as a professional courtesy to all my clients. I do not charge higher commission fees; I believe you have one shot to make a great first impression to potential buyers and a professionally staged home will definitely outshine the competition!
So, that's a little bit about me. I value each and every one of my clients, and believe the key to a successful Realtor relationship is to honor your word and over deliver through respecting the needs of each and every treasured client. This is why I offer aggressive marketing plans, sound pricing strategies, phenomenal service coupled with Good, Better and Best hands on Staging concepts that flat out work by producing SOLD signs FAST. Averaging 98.5% of list price in 2013 and 2014.
If you feel overwhelmed and uncertain by how to start or wonder what your home equity may be today in this market give me a call...I can help you. If this is the type of Real Estate Team you want on your side, call us today. We will provide a no cost analysis of your property, that will put YOU on top of the competition. Our Staging secrets and concepts work... FAST!
How does an increase in equity sound??
Certifications
Accredited Staging Professional (ASP)
Certified Residential Specialist (CRS) 
Accredited Buyer's Representative (ABR®)
Seller Representative Specialist (SRS) 
What My Client's to Have to Say...
07/31/2014
Charlie and Jill Le Blanc - Lisa Loveless has been our Realtor since 1996, helping us sell and purchase our last three homes. Although a very friendly and caring person, Lisa is extremely professional and takes her job very seriously. With the many years of training and experience that are behind her, she was able in each case to accurately analyze our home in order to set the best asking price. She made suggestions to make it look spacious, warm and inviting for showings. Lisa beautifully and amply advertised it, and treated us with the utmost respect in the process. The end results were always a contract with the purchase price we wanted within a favorable time for our needs. If we should move again, we would certainly call Lisa to sell our home, and highly recommend her to any serious seller. She will work for you! Mr. & Mrs. Gregg Clark – Lisa, thank you for your patience and good attitude.We will look forward to working with you again in the future. Mr. & Mrs. Reid Sullivan - You have been nothing less than WONDERFUL throughout this transaction. I have been in sales/customer service for the past 15 years (22 years if you count the lemonade stand I operated each summer as a youngster) your sales skill and your devotion to customer service far exceeds the standards and benchmarks of this day and age. You have earned a client for life. If we EVER hear of anyone looking for a Realtor, we'll be sure to refer him or her to the best! Thanks again for all your help! Mr. & Mrs. Bob Conzelman – Lisa did a good job for us! She sold two properties our family owned in St. Louis, in a timely manner. Since we live in Houston, TX, we went to the internet and selected Lisa to assist us with our complexes situation, Lisa under promised, but over-delivered. We give her a 10+ in problem solving, knowledge and attitude. We would recommend her and would use her again! Mr. & Mrs. Tim Wurdack – We've explained to others our experience with you was top notch from day one. You eased us into the process of "shopping" for a home. You gave incredible insight into areas & desirable qualities of a home. Throughout the process, your product knowledge, confidence and professionalism shined through, while we felt we were developing a friendship beneath it all. You continued to bat for us until the end; we thoroughly enjoyed you throughout the journey. Steve and Carrie Brewer: Now that we have closed on our fantastic new home in the Chesterfield area, my wife and I would like to let you know how happy and grateful we are for the dedication and support we received from Lisa throughout the search, contract negotiation and closing phases. We would recommend your team without hesitancy to anyone moving or wanting to sell their home! Bob and Linda Cox: I am writing on behalf of my experience with Lisa Loveless. Lisa's attitude, commitment to my goals and desires, and overall service is more than I can say most of my employees have ever been capable of delivering. I had a rather unique experience in purchasing my condo, one in which everything that could have gone wrong with my lender did. Bear in mind that the lender I chose was NOT the lender recommended by Lisa. I am one who believes that character is better demonstrated when life events do NOT go well, and so I was privileged to see Lisa in action when a crisis (or so it seemed to me) was at hand. She was both calm and cool, and literally fought for me when it was not necessarily her responsibility. I am more than satisfied with my purchasing decision, and am completely confident that we found the best fit at the best price for me. I highly recommend you use Lisa and feel comfortable that there is no need to shop around for another realtor. Randy and LeAnn Lomax:Words cannot express our gratitude to you. Your gift of kindness, compassion, knowledge, sincerity and determination has been such an example. You make me want to be a better person. You helped me keep things in perspective and I thank Thank you for taking such great care of us. We feel truly lucky and spoiled to have worked with you. You helped us find a beautiful home that we love, and will fit our needs. Thank you for your knowledge and advice. Thank you for your patience and friendship. You have made this experience a positive one. Steve and Trudy Schmidlap: Lisa is knowledgeable, forthright, professional, kind, caring, thorough, communicative, attentive to detail, and stays on top of every aspect of her real estate business. The outstanding brochure and excellent website presentation of our home were beautiful and made us feel very proud of the home we were selling. Her advice as to price, staging of our home and details to attend to make the selling of our home a pleasant experience. We had an exceptional circumstance in that we wanted to sell 2 acres of our 6 acres to our neighbors. Lisa was insistent from the start that we get the 2 acre transaction in the works immediately. If she hadn't, it would have caused a delay in our sale or possibly even caused us to lose the contract on our other 4 acres and our home. Cindy Kane: You were very professional. You looked closely at my needs and looked for a home accordingly. Great personality, experience! Steve and Richelle Trost: Lisa is always open and honest. Buying a new house is very stressful and we appreciated Lisa's professionalism and enthusiasm in helping us through the process. Steve and Angie Myers: Lisa, it was a pleasure and a relief to work with you in the sale of our home. Your commitment and patience were phenomenal through every twist and turn. We are only disappointed that you could not represent us on the purchase of our new home. You will always be a great success with that attitude! Karl and Katrina Osterfield: So many thanks for all your help and support! It was a real pleasure working with you. Your enthusiasm, passion and skills sets you apart from all the other Realtors we know. Your expertise in staging made the whole difference why our house sold so quickly. Your knowledge and kindness made the experience a very pleasant one, especially in these difficult times. We are constantly recommending you to everyone we know and we wish you all the very best. Penny Windsor: You were great. You knew exactly what needed to be done & when. I've heard horror stories from friends my answer to them is always—You should use Lisa next time. Steve Kotterfield: Thank you for getting the job done for us in such a tough real estate market! And, thank you for the decoration for our new home – that was very thoughtful. Thanks again for all your help. Steve and Stepanie Johnson: You got it done after being stressed out with a bad realtor for 6 months.
format_quote
20 Years of Success - I am an Accredited "Home Staging REALTOR Professional" Start Packing...Let's Get You Moving!