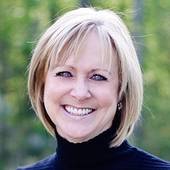 Services for Real Estate Pros
Karen Rittenhouse
Real Estate Investor
Greensboro, NC

—

www.JKKPropertyInvestors.com
I buy and sell deeply discounted wholesale real estate in Greensboro and the Triad North Carolina. www.JKKPropertyInvestors.com www.KarensPerspective.com
Get to know Karen Rittenhouse
I am a full-time real estate investor, mother of two and avid gardener! I've been investing in real estate full-time since 2005. I have bought hundreds of single family homes over the years.
Naturally, I have gained much knowledge through the deals I've done and the investments I've made in my real estate investing, and my goal is to share that knowledge through my writing. I am not a realtor. All of the deals I'm involved with are my own.
Please check out my podcast on starting out with real estate investing: BiggerPockets.com/show2
We're now involved with buying and selling deeply discounted wholesale properties for investors and first time homebuyers. Check out our avilable properties at www.JKKPropertyInvestors.com.
And I have written several books which include The Essential Handbook for Buying a Home, The Essential Handbook for Selling  a Home, and The Essential Handbook for Landlords. I hope you'll check them out on Amazon.
This is a very exciting time to be investing in real estate. I also write for my own real estate blog, Karen's Perspective as well as for other blogs and magazines! 
Here's wishing you Happy, Successful Real Estate Investing!
Karen Rittenhouse's Blog Posts
Real Estate General Information
–

about 3 years ago
Real Estate General Information
–

about 3 years ago
Real Estate General Information
–

about 3 years ago
Real Estate General Information
–

about 3 years ago
Certifications
Jim and I are very successful real estate investors. Many people were asking us: * "How do you do it?" * "Can you show me how to do this deal?" * "Where do you get your leads?" * "How do you fill your houses so quickly?" * "Can I come to your office and just follow you around?" * "Can you coach me?" * "Will you partner with me?"
Well, we wanted to help people but we really didn't have the time or a method for coaching others until now. Ultimately, Triad Mastermind for Real Estate Investors was our way to coach and mentor those who are highly motivated and want and/or need help with their own real estate investing.
There is a real need for a local group of like-minded individuals who can grow together. As investors, we need local support and strength in our market place. Jim and I have many leads and opportunities that we want to share with other investors who are doing business and handling customers the same way we are - with honesty and integrity.
As investors, we need to promote legislation and create a voice to show the community that we are reliable and are helping local property values as well as helping buyers and sellers in need. So, every month, we have a masterminding of each other's businesses with all of our members.
As individuals, we have the ability to see things from our own perspective, our own world view. By adding others to the mix, the group has a greater ability to share a combined intellect to see things from a new and different perspective; what some call the "third mind." It is that collective third mind that processes and distills information down to its essence, and it is there that thoughts crystallize into ideas. It is also where the "Aha!" moment occurs. As individuals, we cannot achieve this on our own because our myopic view can cloud our perspective.
What others are saying about us
----------------------------------------------------------------------------------------------------------------------------------------------------------------- "Since we started our Journey in Real Estate investing we had been looking to find something that made sense, something that would help us see the light at the end of the tunnel. Jim and Karen, have made a huge difference in our lives. We now see that all that we had set out to achieve is possible. I've had other coaches before, but I can honestly say that in two phone calls with Jim I learned more then in six months from previous coaches. Jim has helped develop my marketing, stay focused on my goals and I have never seen anybody answer e-mails so fast!
With only a few sessions Jim helped me redirect my advertising and within 15 days I got the kind of leads I was looking for. From those leads I had my first deal where the seller paid me to take over his house - That was an awesome feeling!
My experience with Jim, Karen and Kiet has been really wonderful. They really, I mean REALLY care about the students and they are incredibly passionate about what they do and have an immense amount of knowledge that they openly share with the students. I feel very fortunate to have found them and to have their help in developing my business." - Philip Nazareth ------------------------------------------------------------------------------------------------------------------------------------------------------ _________________________________________________________________________________________________________________
I normally spend the last week or two of December every year reflecting on what I have accomplished in the past year and thinking about what I want to accomplish in the coming year. At the end of 2007, I looked back at the downward trajectory of my net worth during the year, and decided that continuing to do the same thing in 2008 was not a very good plan.
I made the decision to start a real estate investing business and to regain some level of control over my financial future. For the first three months of 2008, I did research on starting a business and read everything I could get my hands on that dealt with real estate investing. At the end of March I set up my LLC and bank account, and ordered some business cards. It took another six months to get up the nerve to start making offers on properties. I finally bought my first foreclosure on 10/31/08.
It was about this same time that I met Jim, Karen, and Kiet by attending the free monthly real estate investing seminars that they were offering at the time. I learned a great deal from these free seminars, so when they announced that they were forming a new Mastermind Group right here in Greensboro, I decided to give it a try.
I joined the Triad Mastermind Group in February 2009. In hindsight, it was the best decision I could have made to move my business forward. I have never regretted it. There is a tremendous amount of essential information available on the Triad Mastermind website – including forms that would cost hundreds of dollars to acquire on your own. The chat forum is also a great resource, both as a means of communication amongst the group members and as the venue for asking questions that come up as you encounter new situations in your business.
Books, DVDs, audio tapes, etc. are good training tools, but they only offer a one-way transfer of information. You cannot ask questions to clarify things that you do not understand. In this business, a small misunderstanding can cost you thousands of dollars. It is invaluable to be able to ask questions and get answers quickly through the chat.
The monthly meetings provide education, inspiration, and accountability. Not only do you get group feedback and suggestions for dealing with your own roadblocks, but you learn by participating in brainstorming solutions for other peoples issues. Everyone is at a different place in their business, and everyone experiences different problems at different times. I usually learn how to either avoid or overcome several potential business problems during every meeting. I have only missed one meeting in the past year, and that was because I was too sick to get out of bed.
Monthly coaching calls give you the opportunity to discuss specific situations in depth with an experienced mentor. It is a great time to ask for guidance on the overall direction and future of your business. Business planning is a key concept that you will learn by belonging to this group.
Jim, and Karen continuously seek out new information and contacts to enhance their knowledge and skills. They spend thousands of dollars every year working with attorneys, CPAs, financial advisors, and their own mentors to build their real estate investing business the right way. They freely share this information with their coaching students and sincerely want them to succeed.The support network that they have developed through years of hard work is available to you. Your team of professionals has been assembled for you, and is always being expanded and upgraded.
One of the most valuable aspects of being part of this group is the ability to do joint ventures. I have personally participated in five joint ventures since joining the group in February 2009. Four of these have been with Jim, Karen, and Kiet, and the fifth was with another member of the group. Each one of these transactions has forced me to learn a new set of skills.
In the past year I have done transactions through my self-directed IRA; lease-optioned properties to tenant-buyers; sold a property on agreement for deed; learned rehabbing skills and how to deal with contractors; gained property management skills; and purchased an REO property. I have gained over $250,000 in equity this 1st year!!
I can honestly say that I would never have been able to successfully do all of these things on my own. And if all this is not enough, Jim, Karen, and Kiet are just wonderful people to know on a personal level. They have achieved a high level of success by working very hard and helping a lot of other people along the way. They love teaching and sharing what they have learned with others. I am very grateful for the opportunity to learn from them and follow in their footsteps. Steve Martin; Samart Properties, LLC _________________________________________________________________________________________________My The monthly check for coaching is the surest and safest investment I make each month. I have gained over $300,000 in equity this year and that's the best return ever on my money! Thanks, Jim and Karen Fred Fetteroff 
Skills
Buying, Selling, Renovations, Property Management, Coaching, Blogging
Testimonials for Karen Rittenhouse
Jonathan Sikes

10/24/2012

"Before I found myself a student of Jim and Karen, I was stumbling around in the dark without a clear foundation or direction. I am like a lot of beginning investors in that I have a lot of fear. I was scared of looking too young, talking to sellers, messing up the paperwork, not using the right words to buy and sell houses, buying a bad deal, and many others. I didn't have my head on straight and I needed to believe that I could really be a success. I had incomplete knowledge coming from every direction and I needed a complete foundation.

Then I began to study their material and everything started to slowly come into place. They first worked on getting my head in the right place so I would know what my future would consist of. They emphasize deciding what you want, developing a plan, setting goals to reach your desires, all while giving you the material and coaching support needed. I found that my fears began to evaporate and I began to believe I could do this wonderful business.

I am now a student in Jim and Karen's Mastermind Program. This blessing came when Jim Williams, my first Coach asked me to become an apprentice in his work place. My knowledge has increased dramatically since I began participating in Jim's office, just over a month ago. I am learning all of the right real estate tools to use, how to buy houses correctly, what to say to buy and sell, how to correctly fill out the paperwork and so much more. I honestly believe that if it weren't for their program, It would have taken me 10 times as long to get the courage to do this business.

Jim and Karen's coaching program can take anyone from the ground level to mega success in no time." - Jonathan Sikes

John & Jeanne Ford

06/17/2012

John and I both want to create financial freedom for us and for our family. We attended a seminar hosted by Jim and Karen in Greensboro and became very interested in real estate investing. We came away from their meetings with notebooks of information and forms, but we wanted more NC specific guidance from trustworthy, masterful role models.

Jim and Karen have learned from other real estate gurus across the nation, for many years, and have applied that knowledge to action in the Triad. We joined the mastermind group shortly after two seminars. Since that time, Jim and Karen have become our mentors, providing a monthly forum for our group where we share ideas and solutions, cultivate our systems and celebrate our successes. We come away energized by the alliance of our group of masterminds and our gurus.

Jim and Karen's engaging manner is both motivating and challenging. We live in Raleigh and have started our real estate investing company there. We have benefited, not only by participating in the monthly forum, but also by using the resources on the group website, emails and coaching calls. We are not only learning techniques to be successful in our real estate investing, but also we are refining our vision for the future.

We thank Jim and Karen for their insight, which has been invaluable, and for their sage advice, which has contributed to our success. John and Jeanne Ford Carolina Residential Solutions, LLC

"I want to thank you for your help in going over the total package last November in Las Vegas. I don't think that I was really ready yet. Now after listening to what you can do with Real Estate, I believe I'm ready to become a millionaire!

My goal this year is to purchase 20 houses, with an average of a $4500 down payment, this will totally replace my dad's income. My other goal is to have my name on the Millionaire list along with yours in one year. I have set the goals and have the tools and I'm ready to go.

Thank you again for you help and encouragement." - Kody Merk

Phillip and Flavia Nazareth

04/19/2011

We met Jim and Karen in February of 2008. At that time our pursuit of Real Estate was a very vague and abstract idea. Throughout the last couple of years, we grew closer and closer to them and as our relationship grew, so did our vision of what we wanted out of the Real Estate business. Jim and Karen helped us set the course for our business, they helped us uncover our potential, so we could grow and walk on our own and above all they helped us turn this abstract notion into something tangible.

Almost two years under their coaching helped us focus on our goals, understand the processes and how money works in Real Estate and in business. We had a major shift in our mindset in terms of our belief system on money and wealth. This shift in thinking and attitude helped Flavia quit her job about one year ago and work on the business full time.

In less than two years we were able to acquire twelve properties with great equity in each and we are currently working on property # 13. Our goal for next year is to double our inventory and cash flow.

We admire the passion and good spirit that comes through interacting with them. They truly live what they teach. Once on a trip to a seminar with Jim I saw him pick up a penny off of the sidewalk. I thought to myself how strange that was, but then I remembered something he said to me some time ago: never ignore the gifts the universe puts in front of you and be ready to accept them. I think at that moment he was exercising that belief, living what he teaches and that is what makes their teaching so genuine.

We truly appreciate their guidance and support. We are grateful for having them as coaches and friends. Phillip and Flavia Nazareth

I have known Jim, and Karen for going on 2 years. I was one of the 1st to join the Mastermind Group and do not regret any part of my decision. They have been a great inspiration and a wealth of knowledge.

When I first talked to Jim about the group ( when they were still in the planning stage) I saw the commitment there was to be more than the standard, everyday coaching group that is normally found out there. It was truly based in OUR success and they ask for our ideas and needs on what we want and how they can help us get better at what we do.

They take the time, not only in the monthly meeting but in the one-on-one coaching calls as well as the e-mails to make sure that we get the information we need to be successful. They also take time to research and stay on top of what is happening in the industry (in all phases) so that we can keep up with the ongoing events that can affect our daily business.

There is no limit to the size business that you can have and they are committed to letting you decide what is best for you while giving the support needed to build to the level that fits each member of the group. It is truly like a helping family that wants you to be successful. Thanks to all of you Jim, Karen and Kiet. Martin 2-N-Vest
Introducing a fresh new look for your Profile.
Click the 'Edit Profile' button below to enter 'Edit Mode' and continue the tour.