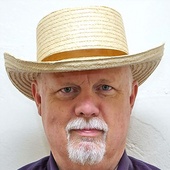 DRE# SA113961000
Real Estate Agent
Jon Quist
Tucson's BUYERS ONLY Realtor since 1996
Tucson, AZ

—

REALTY EXECUTIVES ARIZONA TERRITORY

Realty Executives International
As Tucson's Buyers Only REALTOR since 1996, I work exclusively with Tucson Home Buyers! No sellers ever. I focus only on MY client's needs and wishes . The BUYER'S ONLY AGENT works for you.
Get to know Jon Quist
Google Me for a great Tucson Arizona REALTOR...
Tucson is currently a SELLERS market. Prices are going up. So are interest rates. There are a LOT of new and inexperienced agents in the marketplace. A lot of the listings are still overpriced. A lot of sellers are still being unrealistic! You need the best person possible to recognize that situation, and have the experience to get you, the Tucson Home Buyer, the proper price and the best terms. Someone with no conflict with the seller and you, the Tucson home buyer. That would be myself, Jon Quist!
Remember that as the "BUYER'S ONLY AGENT*" for Tucson, Oro Valley, Marana, Vail and Sahuarita homes, my website never tries to "sell" you on any of my listings, or anyone else's listings, for that matter.
Once again, I NEVER take listings! I work ONLY with Tucson Home buyers! I focus on MY client's needs and wishes exclusively. I like to say that I specialize in people, not houses.
Relocating home buyers is a specialty of mine. Since I don't ever take listings there are no yard signs for local people to see. Most of my buyers are moving here from elsewhere. They find me on the web. Probably like you just did!
Don't wait, if at all possible. Call me with questions at any time.
*Arizona Dual agency exception
REALTOR DESIGNATIONS
What's a CRS?
C.R.S - (CERTIFIED RESIDENTIAL SPECIALIST)
What does this designation mean and why should I use one?
The CRS Designation is the Highest Professional
Designation awarded to Realtors in the residential sales field.
Fewer than 5% of all realtors hold the CRS Designation.
They have more real estate experience and moretraining than the average real estate agent, but Certified Residential Specialists don't cost any more. In fact, their expertise may actually save you time and money when you're buying a home, or increase your profit when you're selling one.
Only one in every 20 REALTORS® Has the advanced training, experience, and commitment to call Themselves a Certified Residential Specialist.So when you're looking for a real estate agent,look for a C.R.S100% of the time.
Jon Quist's Blog Posts
Just for Fun
–

about 1 year ago
ActiveRain Community
–

over 1 year ago
Just for Fun
–

almost 3 years ago
Just for Fun
–

about 3 years ago
Certifications
 WHY DO YOU NEED YOUR OWN BUYERS ONLY AGENT?
Buyer Representation is what I do...it's the ONLY thing I do, and it's the ONLY thing I have ever done in Real Estate. I have NEVER represented a seller! You don't have to buy a home alone. Now you, like the seller, can have someone on your side looking after your best interests.I am knowledgeable in all areas of Tucson. I stay familiar with current trends and technical aspects of home buying in today's demanding market.
Let me help you find your dream home - with a personalized search program set up for your needs and expectations. I want to be your Real Estate expert! Specializing in all Tucson locations and the beautiful Oro Valley area in Northwestern Tucson . Call me today!
Why do I need a Buyers Agent? Can having my OWN agent save me time and $$$? What do you think? Why would you want to have a seller's agent find you a home, when they have a very vested CONTRACTUAL interest in selling YOU their own client's properties? Be sure that you get your own EXPERT help when you are shopping for a home in Tucson!Does having my own agent cost me $$$? Hint ... of course not! Buyers Agent services are FREE!Can a Buyers Agent help me with a Custom Home / New Construction? Hint ... you bet, and save some $$$. Ask me how and why? Ask about our extensive experience in this area!
Buying a home may be the largest and most complex financial
transaction you ever undertake. If you're ready to buy a home,
wouldn't you prefer to work with the most qualifi ed real estate
professional you can find?
An Accredited Buyer's Representative stands out in the crowd.
If your REALTOR® holds the ABR® designation, you can trust that
they have the extra edge when it comes to KNOWLEDGE AND EXPERIENCE. As a home buyer, you need and are entitled to your own representation for the negotiation and purchase of your home. Think about this: you wouldn't hire the opposition's attorney to represent you in a lawsuit! So why hire their Realtor to negotiate the purchase of your home?
The ABR® designation is awarded by the Real Estate Buyer's Agent Council (REBAC), a wholly-owned subsidiary of the National Association of REALTORS®.
To learn more about REBAC and access various homebuyer resources, please visit www.REBAC.net.
The ABR® designation is only awarded to licensed real estate professionals who complete specialized training that gives them the edge in understanding abuyer's perspective and protecting and promoting their buyer-clients'interests. Before earning the ABR® designation, buyer's reps must alsodemonstrate proven experience in representing buyers. Further, theyare committed to maintaining their professional edge by staying current on the latest issues and trends in buyer representation.
When you work with an ABR®, you'll be served, not sold.
Your interests  become their interests. They'll make your home buying experience go as smoothly and successfully as possible.
You can expect your ABR® to:
 • Understand your specific needs and wants, and locate appropriate properties
• Assist you in determining how much you can afford (pre-qualify your mortgage)
• Preview and/or accompany you in viewing properties
• Advise you in formulating your offer
• Help you develop your negotiating strategy
• Provide a list of qualified vendors (inspectors, attorneys, lenders, etc.) for other services you may need
• Keep track of every detail throughout the transaction-to closing and beyond
Not all buyer's representatives are equal. Only a buyer's rep who has earned the Accredited Buyer's Representative designation has made the extra effort to raise the bar, with additional training and experience.
If you work with an ABR®, you can feel confident that you'll receive the highest level of buyer-representation services.
The ABR® designation is awarded by the Real Estate Buyer's Agent Council (REBAC), a wholly-owned subsidiary of the National Association of REALTORS® (NAR).
Choosing a Buyer's Representative
When it's time to buy a home, it's also time to select a buyer's agent to represent your interests in this all important transaction. But how do you choose one?
Here are some of the most significant issues to consider and questions to ask when interviewing your Accredited Buyer's Representative.
The Accredited Buyer's Representative (ABR®) designation is awarded by the Real Estate Buyer's
Agent Council (REBAC), a subsidiary of the National Association of REALTORS® (NAR).
To learn more about REBAC and access various homebuyer resources, please visit www.REBAC.net.
Questions to ask:
Experience and Credentials
How long have you been a buyer's agent? How long have you been an Accredited Buyer's Representative?
What other real estate designations or credentials do you hold?
Knowledge
What are your areas of specialized knowledge? Which types of housing
or neighborhoods do you know best?
Representation
Please explain what representation choices I have as a buyer. What is meant by fiduciary duties? Do you practice dual representation?
Services Provided
Please explain how you will assist me at each stage of the transaction.
Do you have a written buyer representation agreement that details our obligations to each other?
Compensation
How will you be compensated?
If I hire you as my buyer's agent will I be subjected to any additional costs in my transaction?
Finding Properties
Do you have full access to the Multiple Listing Service (MLS)?
Will you try to find suitable properties beyond the MLS?
Personal Support
Will you handle all aspects of my transaction, or will I be working with assistants? Who will be explaining the various forms, agreements and steps required to reach closing?
Negotiating
Will you counsel me on a negotiating strategy and appropriate
contingencies?  How will you package my offer to the seller? Will you personally present my offer?
Financing
Will you provide guidance on affordability, mortgage options and
how to choose a lender? Why should I consider becoming pre-qualified or pre-approved on a mortgage?
Related Service-Providers
Can you provide referrals to providers of other services related to my transaction, including home
inspectors, surveyors, movers, etc.?
Introducing a fresh new look for your Profile.
Click the 'Edit Profile' button below to enter 'Edit Mode' and continue the tour.