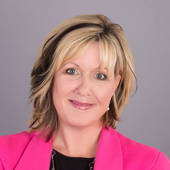 By Sharon Webb Raleigh-Durham NC Home Sales, Trusted Adviser & Client Advocate!
(Webb Realty Group | Coldwell Banker Advantage)
Homes in Harrington Pines Subdivision Homes for Sale in Harrington Pines Subdivision located in Durham, NC 27703.   Why Do People Live here?  Harrington Pines is a beautiful neighborhood of single family homes that sits conveniently two miles NE of the popular Brier Creek Shopping area and ten miles NE of Research Triangle Park. It's not uncommon to see neighborhood kids playing the streets of this quaint little neighborhood in the suburbs during the summer and playing outside in the occasional snow covered ground in the winter months. It's far enough from the main hustle and bustle of the city that residents don't feel like the urban centers of Durham or Raleigh are knocking on their door.   Looking for a home in Harrington Pines?   Interested in finding Homes for sale in Harrington Pi...