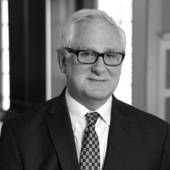 By Larry Lawfer, "I listen for a living." It's all about you.
(YourStories Realty Group)
The Needle in the Haystack, Newton Luxury Home. With all the inventory of luxury properties available right now in Newton it takes some focus to pull out the wheat from the chaff. In many areas there is not enough inventory on the market right now, but this is not the case with Newton luxury homes. There is 9 months of listings with the average market being 6 months. This makes the Newton Luxury real estate market a Buyers market. Sounds good for the buyers, right? Well it is, but this comes with the caveat that you can get a great deal, not just a good one.Luxury homes are mostly nice. They have nice kitchens, nice landscaping, many nice amenities so what is the difference, how do you choose? New construction over an older home that has been rehabbed and updated is one difference. Peop...