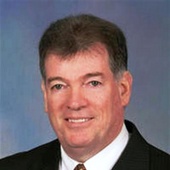 By Marvin Beninson, Grtr Danbury/Ridgefield, CT + Grtr Orlando. FL.
(Keller Williams Realty)
      Sell Your Brookfield, CT Home in the Spring?!  Sell your Brookfield, CT Home in the Spring?!  I have been on quite a few Market Analysis lately where potential sellers have been told that it's better to Sell Your Brookfield, Ct Home in the Spring?! Some thought that they read it in the newspaper(Is there such a thing as a Newspaper these days?), some were actually told by another Realtor(believe it or not)and some just think that Spring has always been the very best time to sell.  Let's see if we can put some plusses and minuses down and see where we end up. Currently we have the LOWEST INTEREST RATES IN HISTORY.  Interest rates have an inverse relationship with price.  That means that THE LOWER THE INTEREST RATE THE HIGHER THE MARKET PRICE FOR HOMES.  We also know the the Governm...