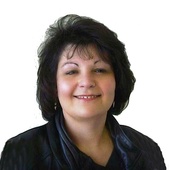 By Pam Winterbauer, "Providing Blue Ribbon Service"
(Pam Winterbauer Real Estate)
I live in a community that is surrounded by hills, mountains and wildlife.  One ot the highest peaks in the area is Mount Diablo.   It can be seen for hundreds a miles away.  It makes for a nice Sunday ride up the hill or an energetic bike ride on a Saturday morning.  Here is some background information on the majestic peek. Mount Diablo is a mountain in Contra Costa County, California in the San Francisco Bay Area, located south of the town of Clayton and northeast of Danville. It is an isolated 3,849 feet upthrust peak that is visible from most of the San Francisco Bay Area and much of northern California. Mount Diablo appears from many angles to be a double pyramid and includes many subsidiary peaks, the largest and closest of which is the other half of the double pyramid, North Peak...