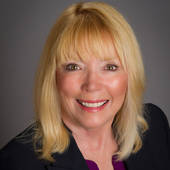 By Gail M. Travers, Going the Extra Mile for You!
(RE/MAX BRE #01240306)
Piedmont has a rich history, reflected today in its many one-of-a-kind homes, designed by a small group of talented early 20th Century architects, including Albert Farr.  Piedmont, CA, began as a 600 acre parcel purchased from Don Luis Peralta in 1852 by Walter Blair, for $1.25 an acre.  Blair built a dairy on Highland Ave., started a quarry in what is now Dracena Park and later built the Piedmont Hotel.  In 1877, James Gamble, then President of Western Union Telegraph, purchased 350 acres of land from Walter Blair and started one of the East Bay's first real estate development firms, Piedmont Land Company, from whence the City took its name.  Piedmont means "foot of the mountain" in Italian and Gamble judged it a good choice for naming the new community.  His land was divided into 67 p...