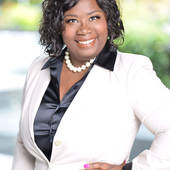 358521
Real Estate Agent
Sylvia S. Gause
CDPE, CMRS, SFR, SPS, SRES
Atlanta, GA

—

eXp Realty, LLC
200 Glenridge Point Parkway
Ste 100
Atlanta , GA 30342
---
We believe that the team approach to the the real estate business offers our clients superior service while allowing each team member to specialize in their own are of expertise.
Get to know Sylvia S. Gause
Buying or selling a home may be one of the most important transactions in your life, that is why is pays to have a full-time real estate agent with extensive knowledge and expertise in the today's market. As an Associate Broker/REALTOR® at eXp Realty LLC, it is my belief that every person deserves to be treated with the utmost respect and care. That is why it has been my goal to provide a superior level of professionalism and service – to every client in every transaction. To this end, dozens of families have entrusted our team with the purchase and sale of their properties in Georgia, North Carolina and South Carolina, where I have been licensed since 2009.
Our team's productivity has garnered us several recognition's including being named among the Top 20 agents in our local office, participating in the Agent Leadership Committee as well as other Social Committees. Additionally, I have received a number of certifications and appointments, including:
Short Sale Specialist, CDPE, SFR, and SRES certified
First Time Home Buyer Guru, with access to many lenders and various down payment programs to match everyone's needs
CMHS, Certified Military Housing Specialist
Women's Council of Realtors Metro Atlanta Chapter, President-Elect
By combining my experience and commitment to service with eXp Realty's extensive resources and reputation for quality, I will be able to best serve your real estate needs.
Sylvia S. Gause's Blog Posts
Certifications
Sylvia Gause Testimonials
Sylvia and her team stayed with me every step of the way during the process of purchasing my first home. It was a pleasure working with Sylvia.
Mekeda
I was a bit overwhelmed going in not knowing what to expect or if I could afford a home.  My process ran smoothly and I was educated on different option plans for no money down which (GREATLY) helped in the process.  My lender was also awesome with helping me clean up my credit in order to qualify.  I AM BLESSED.
C. Shine
***
My husband and I would like to take this time out to express how deeply we were blessed to have Ms. Sylvia as our Realtor. The experience was wonderful and she is a strong and determined woman that is someone to look up to. As a Realtor we could have not had such a person like herself. She never left our side and always had our best interest at hand. We will never forget our journey with her for it was a blessing as well as pleasure. Ms. Sylvia is a dream Realtor and we can say it because it is the truth directly from the home buyer to future home buyers. We would not only recommend her to our personal friends and family but to every prospect home buyer or acquaintances that we may cross in our paths, passing out her business cards where we may go. She has made this experience for us wonderful. Finally, Ms. Sylvia, Shanta and I will always be grateful for the time that you have spent with us from beginning until the day of close. Thank you so much for everything that you have done and we love you so dearly for it. Know that you will always be in our prayers and that we know that we have not only experienced you as a Realtor but as a sister in Christ. God bless you sister and continue to move forward in all that you do. Know that the favor of God rest upon you.
Love Shanta and Jess,
New home Owners...........
***
When I met Sylvia, I was so disarrayed. I wanted to stop the cycle of renting, but I knew I wasn't where I needed to be to purchase a house. I started crying when we were talking about my credit because I was so embarrassed. Yes, "bad things do happen to good people", but how many people have compassion on you for this. Sylvia assured me that it is okay and she can help me. She also told me that she would be with me for the long haul. She informed me who to see for credit repair and I started the program right away. I wasn't sure how long this was going to take, but I felt that I could trust Sylvia. Needless to say, I was ready to purchase a home 5 months later. I closed on my new home in December 2009. I had just renewed my contract with her in November, thinking that I would still rent again. The news came back that I was close. I only needed 18 points to have a 620 credit score. Sylvia found a lender who could approve me based upon what I had. We ran another credit check and I was at a 622. Sylvia is a woman of integrity and wisdom in the realty industry. I recommend everyone I come in contact with to Sylvia and no matter what their score looks like, she is still able to help them, as long as they can be true to themselves, listen, and are willing to go through the process to home ownership. She is the greatest and I appreciate God for her. It's not everyday that you meet a Realtor like her who doesn't make you feel ashamed of where you are financially or mentally. Most run away if you are not ready to purchase or have everything in order. Sylvia is ready and willing to assist anyone she can with buying or selling a home. I commend her for her talents and character.
L. Finney
*** 
Sylvia,
Thank you so much for helping me find my First Home. You made the entire process go smooth as silk in this difficult market. I had anticipated so many problems that other home buyers had warned me about, but you made the entire time unbelievable easy and quick.
I was able to put my total trust in you a 100%. You have so many outstanding resources, an excellent knowledge of the current market, and outstanding professionalism. You were patient with me and kept the lines of communication going strong the whole way.
I am now happily settling in and so glad I choose you to navigate me through the buying process. I will be sure to recommend you to any future home buyers I know.
Thank you again...
Rico L. Pharr, Charlotte, NC
***
I met Sylvia through someone, and after speaking with her on the phone once she gave me hope that my goal of homeownership was not as far fetched as I thought.  When I met her my credit score was super low.  She helped me to raise my credit score.  And my income was not very much she introduced me to several programs to help with downpayment assistance and closing costs and help me every step of the way.  I called her night and day with questions and she always answered and reassured me and was completly honest with me from day one.  When the first house I put an offer on fell through she kept my spirits up and kept looking.  I met her in November 2009 on May 2010 I closed on my home.  A single mother with a moderate income.   I would recommend anyone to her as a realtor she's so much more she goes beyond the job she was my god send!
N. Austin, Charlotte, NC
***
Well, it all started like this.  My friend and I are tractor and trailer drivers.  We were in town for a short period of time and really our time was running run out.  We talked with a broker at Keller Williams earlier on the day we were due to leave. About 5:00pm an agent called and wanted to know what we were looking for and when we would be available. 
At that time, we had checked out of our motel room and was just about to let our company know that we were ready for dispatch, but we still had a few more hours before dark.  We told the agent (Sylvia Gause) that we had returned our rental car and no-longer had transportation to meet her.  She came straight over to pick us up. When she got there, she asked us what we were looking for and what price range.  She asked if we had been qualified for a loan. I told her that we had applied but heard nothing for a week. Sylvia told me that I could get an approval over the phone that day.  
At that point she gave me a number to call to get qualified. The company by the way is W. R Starkey mortgage, and the loan officer was Max Robertson.  Yes, I was approved that day. He is the best! I received my approval letter via email the next morning, and he also forwarded a copy to Regent Homes.  I have yet to meet my loan officer because I am a truck driver and could not be here during the process.  We did absolutely everything via fax and email!  
Sylvia took us to view homes in a beautiful community called Keener Creek.  Sylvia really paid attention to what we wanted.  The neighborhood was just right.  I viewed three or four homes and mad a choice.  I didn't waist her time or my own.  
We just love our new home and have met a few of our neighbors.  They call our house the big-boy and it is very spacious. 
If you want just the right for you, call Sylvia S. Gause.  Also, Regent Homes is the builder and they are the price leader in the New Construction Industry.  My Regent Homes Sales Person was Kiki, and she will hang in there with you.  I haven't met her either.
 I just Love you all,
Randie Moxley, Charlotte North Carolina
***
You were very straight and to the point with me and didn't beat around the bush with things.  I loved that.  In this process you need a person to tell you just like it is.
Ashley Savoy, Charlotte North Carolina
***
Ms. Gause is very professional and was a pleasure to work with in the home buying process. Even when she was not available due to her busy schedule, she always was able to get a sub to cover to elimate any excuses not being able to meet my needs. I highly recommend Ms. Gause (and I look forward in using services in the future if necessary)...
Malik Richardson, Charlotte, North Carolina
"Sylvia Steward-Gause is phenomenal to work with. She made the processing of purchasing my first home the greatest and most rewarding experience of my life. She listens to your wants and needs and then works diligently to provide you with the greatest options. There was no wasting time by visiting dozens of properties. She delivered exactly what I asked for and more...the biggest problem was deciding which home to purchase. She is always available for any and every question and if she doesn't have an answer, she will get it for you right away. She is a wealth of knowledge and we have developed a great friendship through the real estate process. I whole-heartedly recommend Sylvia Steward-Gause as the best choice for you Real Estate needs."
Shunna Crockett, Charlotte, North Carolina
Hi Sylvia,
I wanted to take a moment and thank you for all of your efforts during this journey and this process. What a feeling to wake up as a homeowner this morning. I appreciate all of your efforts in helping me to become a homeowner once again. As you know I have had a number of challenges over the years. This process has been a bit overwhelming at times and I know there were circumstances that made it difficult to get approved initially. In the long run the end result was that we closed on a beautiful home yesterday and I am extremely grateful. Yesterday did not go as smooth as expected but the end result was achieved and that is what's important. I would like to thank you and the staff in your office for all of your efforts. I am extremely grateful and very happy as I move forward with a new chapter in my life. Again, thank you so very much for being supportive and helping me to achieve my goal of home ownership.
Lisa D. Forde
Awards
Short Sale Specialist, CDPE, SFR, and SRES certified
First Time Home Buyer Guru, with access to many lenders and various down payment programs to match everyone's needs
CMHS, Certified Military Housing Specialist
Women's Council of Realtors Metro Atlanta Chapter, President-Elect
Atlanta REALTORS® - Top 5% Producer (Team Units)
Testimonials for Sylvia S. Gause
Tracy & Jeffrey

10/15/2014

Jeff and I just wanted to once again thank you for all that you did for us. We are truly grateful for the opportunity that we have been given. When others turned us away you didn't and you provided us with guidance that got us exactly what we always prayed for. I thank you from the bottom of my heart for being my realtor my psychiatrist and a friend. Setting me straight when I needed to be set straight and keeping me focus. I really appreciate you and just wanted to personally thank you!!!!
Introducing a fresh new look for your Profile.
Click the 'Edit Profile' button below to enter 'Edit Mode' and continue the tour.