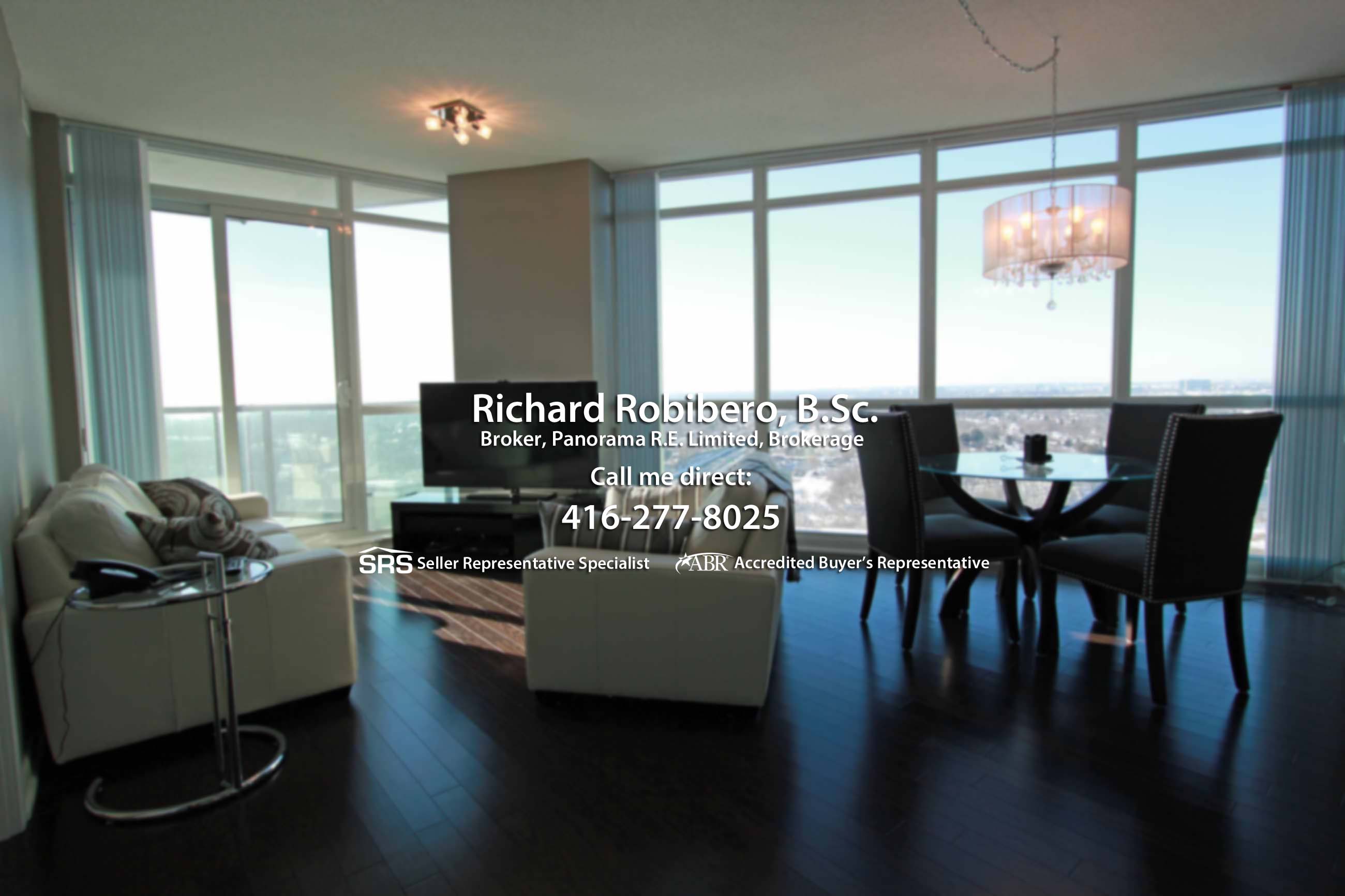 Get to Know Richard Robibero, e-Pro, ABR, SRS
Richard Robibero has been actively involved in real estate in one capacity or another for over 20 years. Currently serving as Broker and co-owner of Panorama Real Estate, there is nothing Richard enjoys more than helping families find the dream home that meets their needs. His experience in dealing with both residential freehold and condominium properties is extensive as is his ability to negotiate a deal that works for you, whether you are buying or selling.
"One of my core strengths that contributes to my success as a REALTOR® is Customer Service, afterall, I work for you so I will ensure that your needs are met at all times." - Richard Robibero, B.Sc. e-Pro, ABR, SRS
Diana D.
05/01/2014
After having my unit sit on the market for about four months, I decided to switch agents and hired Richard to take over the listing. Within the first day of meeting, he had taken brand new photography and created a custom video of my unit - helping it stand out amongst the other 15 similar units. The condo sold on the sixth day of listing with Richard. He was an absolute pleasure to work with and I will happily recommend him to family and friends. Richard booked more showings in the first six days than my previous agent had booked in the first several months of listing it.
Thomas M.
05/13/2013
Richard is one of the true professionals I have met who not only understands but also delivers on providing exceptional service to his customers. Richard assisted in providing tailored home and land searches as well as providing a neighbourhood analysis. I would highly recommend Richard to help you with your real estate needs whether you are a buyer or seller.
format_quote
It's not just about making a sale or a quick purchase, it's about my clients being happy and satisfied with all aspects of the deal.