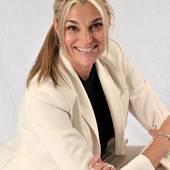 Real Estate Agent
MARY MITTEN
Mandeville, LA

—

Keller Williams Premier Partners

Keller Williams Realty Inc.
Louisiana Northshore Real Estate,St Tammany,Tangipahoa,Livingston,Ascension Parishes,Hammond,Ponchatoula,Amite,Robert,Covington,Mandeville,Abita Springs,Albany,Denham Springs, Sorrento, Baton Rouge
Get to know MARY MITTEN
2012 - "The Platinum Award" - Keller Williams Premier Partners 2011 - "The Platinum Award" - Keller Williams Premier Partners 2010 - "The Mega Agent Award" - Keller Williams Realty Services Top 1% Performance Nationally   Hello and welcome to my profile. I'll sum it up by saying, I love the real estate business!  I provide expert, premier real estate marketing for my listing clients and help qualified buyers find their dream home. My emphasis is on listings and I am always willing to go the extra mile when representing my clients. The majority of my listing portfolio is new construction and I represent 6 of the largest developers in Northshore New Orleans.   This includes 16 new developements  accross Southeast Louisiana from the Northshore to Baton Rouge.  I satisfy my clients with premier strategic marketing and first class advertising second to none.    Buying A Home I will try my best to locate your dream home at a price that fits your budget. I strive for client satisfaction and will invest my time and money to find the perfect house for you and your family. Selling A Home These days people have to know that your home actually exists and the only way to do this is through aggressive and costly marketing. Drive-by house hunters used to be the norm, but in today's internet driven society, it is not a common way to find the right buyer willing to pay the right price (a problem that For-Sale-By-Owners face today). I market my listings as aggressively as any agent in the 3 fastest growing parishes in Louisiana - Tangipahoa, St. Tammany, and Livingston Parishes. This gives my listing clients the "best" shot at selling their home for the highest price the market allows. Current Business & Background My total listing portfolio consists of around 150 listings at this time. Additionally I have several commercial listings as well as land. I love what I do and have been highly successful since starting in 2007.
About Me
 I was born in Hammond and raised on a cattle ranch in Robert, Louisiana. I attended Oak Forest Acadamy in Amite and eventually SSA high school in Covington. My work experience includes stops at Remax, Century 21 and Keller Williams Realty. Before real estate I worked at Chase Bank (group banking), Boomtown Casino, and the Kim Dawson Modeling Agency (Dallas Texas Apparelmart). My higher education includes Texas Women's University and Southeastern Louisiana University.
1984

2012 Marketing Strategies
        Print AdvertisingThe #1 Ad in The Real Estate Book New Orleans Metro Edition - Page 1         Periodic Large Ads in Homes & Land Magazine           Internet Advertising - 1,000+ Unique Users Find Me   My website www.MaryMitten.com now averages 1,000+ unique users every month. This allows my listings more exposure than our competition giving our listing clients a distinct advantage. Statistically speaking, our properties will have higher viewings and showings than anyone else you can list with in our area. My listings are also found at Yahoo.com, MSN.com, KW.com, WallStreetJournal.com, New YorkTimes.com, RealEstate.com, Earthlink.com, RealtyTrac.com, HomePages.com, LendingTree.com, Lycos.com, HomeGain.com, BobVila.com, USAToday.com, House-Real-Estate.com, LivingChoices.com, HouseLocator.com, MaryMitten.com & many others... Our listing clients are plugged into so many websites that nearly everyone will know your home or property exists if they shop using the internet.          40+ Websites Allow Our Listing Clients Great Exposure   Facebook Advertising           I'm on facebook and advertise my listings weekly on my business page.                         21 Exclusively Owned Local Domains     As a listing specialist, we have taken it further by purchasing a large array of domains which redirect traffic to www.MaryMitten.com. Our website is now exceeding 1,000 unique users every month. This allows our clientele the best odds at selling their home. Statistically speaking, the more views, the better the odds. Our listing portfolio is exclusively viewed on all of our sub-domains below!www.Northshore-Properties.comwww.BatonRouge-Properties.comwww.NewOrleans-Properties.comwww.StTammany-Homes.comwww.SaintTammanyHomes.comwww.Tangipahoa-Homes.comwww.BatonRouge-Home.comwww.Northshore-Houses.comwww.BatonRouge-Houses.comwww.Northshore-Realty.comwww.RealEstate-Northshore.comwww.Tangipahoa-RealEstate.comwww.StTammany-RealEstate.comwww.Northshore-Property.comwww.ShopAhouse.comwww.AbitaSpringsHomes.infowww.DenhamSpringsHomes.infowww.HammondHomes.infowww.PonchatoulaHomes.infowww.SaintTammanyHomes.infowww.TangipahoaHomes.infowww.NorthshoreProperties.info     Youtube.com Videos           Video A  Video B           Flyers That Tell a Story     Each house has its own brochure box and customized flyers. These flyers are the very best in design, quality and color. I use the finest glossy paper which is then printed by a high resolution commercial grade printer. The multitude of layouts are our very own custom designs and each includes carefully edited photos. For new construction, a comprehensive flyer is designed and updated as the houses are built. If a buyer is lucky to even find 2-3 flyers during their drive, yours clearly stands out.     Back Page Flyer Ad     500 flyers are pulled monthly from the total sum of all my listings throughout each section of Tangipahoa Parish. As a result, I now have a back page ad that features a mini-caption of my houses which is now exposed to all my flyer boxes. This co-op ad allows your house to go from 30 flyers to 500 per month. Thus, I capture more drive-by buyers than any other agent in Tangipahoa Parish. In essence, we truly monopolize many of the drive-search buyers in the area. No one else has anything like it and at some point, this segment of buyers will eventually see your house on one of these flyers (not including other agent's internet buyers who happen to pass a Mary Mitten flyer box). For this type of buyer in particular, if they don't see your house, your house doesn't exist.     Premier Sign System     Our sign system, logo and branding was recently displayed at the 2010 Keller Williams Family Reunion (by Jack Pratt Signs). The sign itself is made with the highest quality materials in the business. Each sign consists of twenty gage steel, state of the art screen printing, digital imaging, a glossy polyester coating on every steel sign panel, as well as a hefty angle iron frame. This system allows us to advertise properties with sharp eye catching signs as well as a variety of descriptive sales riders that simply can be dropped at the top & bottom.     Directional Signs Make a Difference!     Type A   Clearly recognizable and customized, my house shaped directional signs bring a significant amount of traffic to my listings. This enables my houses to maximize potential drive-by shoppers and the primary reason I distribute 500 flyers per month (...and why the co-op back page ad gives all my listings a distinct advantage over the competition). I usually have at least 50 house shaped directional on the streets at all times. Ultimately, this is why I am the most recognized brand in Tangipahoa Parish.   Type B   Directional sign type B is used at the entrances of new construction subdivisions where I am listing agent. They create an impressive and inviting "Grand Entrance" for these listings. I place 2 of these on each side of the entrance (see above). These signs are one of a kind, representing my clients & their homes to the highest standard.         Commercial Portfolio   I advertise all my commercial listings at Loopnet.com under a "Premium Membership Plan". This gives my listings top billing for searches done in Hammond, Ponchatoula, and Louisiana.                       <--- Click the sign & view our commercial listings!                                                                                         My Primary Market: Tangipahoa and St. Tammany      Location and Business Summary Tangipahoa Parish, my primary market, is located in Southeast Louisiana (New Orleans Northshore). Our largest cities, Hammond and Ponchatoula, both grew significantly after Hurricane Katrina ravaged New Orleans (only 1 hour away). Baton Rouge is also nearby and only a 30 minute drive from my office. Points of interest include Southeastern Louisiana University, with over 17,000 students today. Large employers include the Walmart Distribution Center (Robert), Elmer's Chocolate Factory, North Oaks Hospital, and a recently rebuilt mall (re-opened in 2008). 2 interstate systems intersect the parish: I-12 and I-55. This allows many businesses to re-locate here based on tremendous logistical advantage. Homes in this area are very affordable, and many come with large lots. Additionally, most of our new construction has homes priced under $150,000. Retires would also find the climate and medical facilities to be ideal (similar to North Florida weather). Additionally, property taxes are also much lower than the surrounding parishes. This allows for a low cost of living second to none. Food, Fun and Traditions: Many of New Orleans' finest traditions are here including our own Mardi Gras Parade "OMEGA". We also have the very best in food. Additionally, the "Louisiana Strawberry Festival" in Ponchatoula's historic antique district highlights one of many wonderful community events found in this area. Mix all this together and you can understand why Hammond has become one of the fastest growing communities in the south. (Photo: Mary Mitten: Omega Parade, Hammond LA)
MARY MITTEN's Blog Posts
Real Estate Sales and Marketing
–

almost 6 years ago
Real Estate Sales and Marketing
–

about 6 years ago
Real Estate Sales and Marketing
–

about 6 years ago
Real Estate Sales and Marketing
–

about 6 years ago
Testimonials for MARY MITTEN
YOU are the best. I am a client from years back and if anyone is selling or buying, Mary Mitten is THE agent you want.
Introducing a fresh new look for your Profile.
Click the 'Edit Profile' button below to enter 'Edit Mode' and continue the tour.