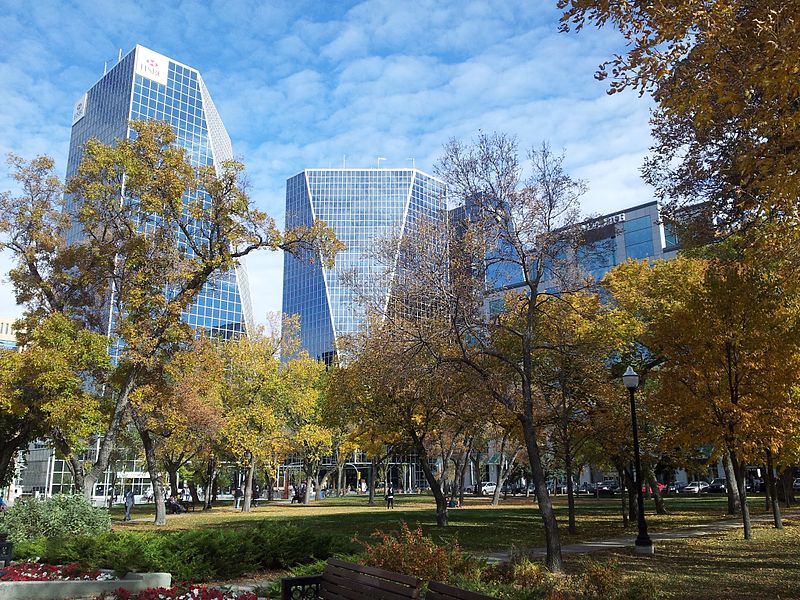 Get to Know Jason Cossette
"It was great working with Jason! He made our transition to Regina an easy one, even in a challenging market; he found exactly what we wanted, even though our needs and wants were very specific and the inventory in the neighborhood we desired was limited. We will continue to work with Jason when we have more real estate needs if he has the time and patience for us!!"
Simon MacDonald, Winnipeg...Now Regina!
"As first time home buyers, we were naive to the home buying process. Jason Cossette was understanding, informative, and focused on finding us the property that met our needs. When it comes down to it, Jason is just a great guy. His local experience and demeanor made him the ideal realtor for us. I am extremely happy with the process, and the eventual property we bought! I cannot recommend Jason's services enough."
Brett Butler, Regina
Jason is a third generation Reginan and second-generation REALTOR®. Jason is proud to call Regina home, passionate about serving clients and assisting you with all your real estate needs... Your REALTOR® for life!
Jason is a Past President of the Association of Regina Realtors (2017) and was the recipient of the CMHC/ARR REALTOR of the year award in 2019.
Jason consistently seeks to improve his market experience through continuous learning & education and uses that knowledge to constantly improve his own business and the client experience. Family runs deep and when not working Jason enjoys time spent with his wife Shannon and his children. 
"I provide invaluable resource and service to my clients in the process of buying or selling their home. As your trusted REALTOR®, we will work together to clearly define your needs and set the direction for the next step".
Value = Advice and representation you can trust.
Specialties: Real Estate, Local Markets, Single Family Homes, Condominiums, Sellers, Buyers, Relocation, Down-Sizing, Seniors, New construction, First Time Home Buyers, Advertising & Marketing, Purchase and Sale Contracts, Negotiating Terms, Networking, Communications.
Candace Driedeger
07/31/2013
"I am so appreciative of all the work you put in on my behalf helping me find my house. You are a fabulous agent, and a really good person. I will always recommend you very highly to anyone I know who is looking at buying or selling a home. You made the house buying experience really positive and looked after everything for me. You were there every step of the way and I appreciated all you did for me. "
Mike and Joanne Vallee
06/14/2013
"Jason Cossette is a very personable individual who treats his clients with the utmost courtesy and professionalism. He was all that we could have asked for in a realtor - prompt, punctual and informative."
Laurie Walter
03/12/2013
"As a buyer and a seller I am sure we all think of ourselves as being your only client at the time, but in reality that is not the case. You probably have several clients you are representing at any given time. The most important thing to me is how quickly you responded to my emails, texts or phone messages. The quick replies gave me a sense of your commitment to me and made me feel comfortable."
Doug and Colleen
02/12/2013
"Jason, we found you very easy to get along with and very accessible. You have a good mannerism and take your job seriously and with professionalism. Should we require your services again, we would definitely call on you. The buying of our condo went very smoothly and in a very timely fashion. If we had a question, you found it for us and for this we thank you. We hope your future sales go well for you. Thank you.
Sam and Erika Berg
01/16/2013
"We were quite unsure as to what we wanted or needed. Jason researched and showed us a number of different kinds of homes so we were able to gain more clarity until we were able to settle on the home we bought. It was a lengthy process, with disappointments when a couple of offers fell through. Jason's perseverance paid off in the end. We are extremely pleased with our new home."
John & Laurie Belick
11/07/2012
"Jason, you have gone to bat for us and negotiated some excellent deals. I believe you have a gift for negotiating and intuition. Your professionalism exceeded our expectations and you willingness to be available at all times for us, shows your commitment to us and your profession."
Yubin (David) Qian
09/25/2012
"Jason was extremely helpful and very patient; my questions were answered promptly and professionally. Jason was efficient with showings and always showed up on time. I appreciate Jason's help in purchasing my home, I will use his services again in the future and I recommend him to anyone looking to buy or sell Real Estate in Regina."
Robert Smith and Melody Tomasetig
03/21/2012
"We met Jason when we started looking for a home. He was very knowledgeable about everything from what to look for in a home to helping us with referrals we would need once we were in our home. He represented our best interests every step of the way and we are impressed with his valuable expertise. His honesty is his best trait as a REALTOR® and we would gladly work with him again when buying or selling our home."
Roy and Leslie Tivas
08/15/2011
"We needed not just a house but a HOME fairly quickly and Jason responded to that challenge in an extremely professional and caring way. Never did we feel that he was driven by the reward of a commission – in fact just the opposite occurred when he discouraged a purchase of a more expensive home because it wasn't right for us. We have great respect for that. Jason was able to evaluate our needs and wishes and guide us into a house we will call home for a long time."
Curtis Cossey, President and CEO, CDC Consulting Services Inc.
03/23/2011
"I have worked with Jason over the last two years in the real estate industry. Jason worked for me with speed, efficiency and excellent customer service. Jason is a hard worker, very technical and passionate about his career. I would recommend Jason to take care of all your Real Estate needs!"
Brad & Amy Granger
03/16/2010
"Throughout our entire process, all aspects were made easy to understand with Jason's help. All information was passed along promptly, and any questions were immediately addressed; we highly recommend Jason."
Mike and Heather
02/10/2010
"Jason was extremely prompt and accommodating, he provided us viable and affordable alternatives. Jason contacted us at home with updates and went the extra mile to ensure that we were satisfied. My wife and I have no problem in recommending Jason."
format_quote
All things real estate in Regina, SK Trusted Local Real Estate Expert Listing agent/buyer's agent. Navigate local real estate markets with expertise and competence. Experience, Integrity, Results