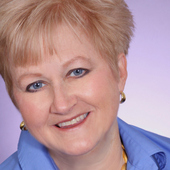 By Susan Haughton, Susan & Mindy Team...Honesty. Integrity. Results.
(Long and Foster REALTORS (703) 470-4545)
While everyone has certainly heard of Washington, D.C., Old Town Alexandria and Fredericksburg, few folks are familiar with King George County, where it's easy to enjoy a peaceful, affordable lifestyle, just 50 miles south of the Washington, D.C. Metro area. And if a 50 mile commute by car isn't your cup of tea, no worries...just hop on the commuter train and head to work, no worries about traffic, rather, just sitting in a comfy seat, reading the morning paper or answering emails from your phone or tablet, actually enjoying your morning commute. Many people have no clue where King George is, even if you draw them a map. Most folks HAVE heard of Fredericksburg, VA though, and if you locate to the western end or central part of King George, VA, you are just a few minutes from Fredericksb...