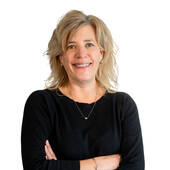 By Brenda Mayette, Getting results w/ knowledge & know-how!
(Miranda Real Estate Group, Inc.)
Spring is OFFICIALLY here & with it, the real estate market that I anticipated in my last post is no longer a speculation (revisit it at Wintertime Market Update).  So what IS happening in New York's  Capital Region Real Estate Market this spring?  A LOT! Here are the details:Is the market crashing?  NO!  Inventory is LOW! SUPER LOW!! This is a BIG topic of conversation & here are the numbers to back it up:   On Feb 21st, there were 1510 residential properties seeking buyers.  "We all" (i.e. our local real estate world) anticipated this number to climb as we moved into March which is the traditional start of our spring market.  I enjoyed some time away in early March and came back to an even LOWER number of homes seeking buyers upon my return.  Today, that number is 1277 (& drops to 912...