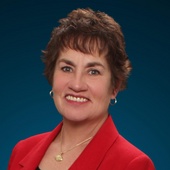 By Laura Giannotta, Your Realtor Down the Shore!
(Keller Williams Realty - Atlantic Shore )
Memorial Day Traffic Tips at the Jersey Shore Traffic picks up this weekend all over the Jersey Shore.  Just a reminder...last year the state passed a law that all vehicles must yield to pedestrians in marked crossings.  If you're driving down the road and see a sign like the one to the right SLOW DOWN! That signals a marked crosswalk ahead, and if there is a pedestrian around, come to a complete STOP!  There's a costly ticket coming your way if you don't At this crosswalk today, I slowed and stopped for a pedestrian, while another driver came up from behind and tried passing on the right.  We almost had pedestrian stew! Welcome to the Jersey Shore, drive with care and remember, leave only footprints!  Laura GiannottaClick on any of the links below to:Search the Jersey Shore MLSView Da...