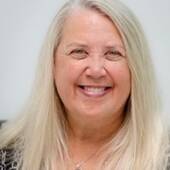 By Yvonne Van Camp REALTOR, "Home"work, I have the Answers!
(To Buy and Sell Real Estate, see me at Southwest Missouri Realty)
Sparta, Mo November 2011 Market Report      Buyers often buy in their CHOICE school district.   Sparta High School in Sparta, Mo market report has been trending downward with LYTD numbers.  Total sales for Sparta, Mo  is down from $3,270,171 in 2010 to $2,816,298 in 2011.  2011 Average Sales went up from $91,000 to $96,000.    There were 32 transactions for 2011, and 40 transactions in 2010.  Currently there are 33 houses on the market and  there is a 8 month supply of houses.  Average sales price for 2011 is $96,384  with 1801sq. foot.   As of December 31, there were 4391 Active Houses on the Market, 33 of them are in Sparta, MO.     Here are the houses available For Sale in Sparta, MO.   Having your house priced right with the guidance of a professional REALTOR is essential.  Your REA...