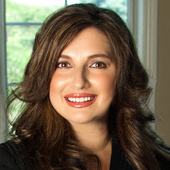 By Helen Oliveri, "Your Best Move!"
(The Helen Oliveri Team)
In the 1950s, the Rapala family baseball games pitted the "City Slickers" against the "Country Hicks," recalled Arline Rapala, who moved from Chicago to Lake Villa after picnicking at its beaches. "Now, they don't call us hicks anymore," said Rapala, of Lake Villa, population 8,700. "For the kids and the seniors, there are lots of things to do." Residents still enjoy the wide-open spaces that persuaded Rapala to put $5 down on a lot. But chain stores and restaurants skirt its perimeter. "The good news is we're close to everything," said Frank Loffredo, the village's mayor of 18 years. "The bad news is we're close to everything. People want the stores nearby but not the traffic." Blink-and-you-miss-it downtown Lake Villa, defined by the "triangle" (Lake Avenue, Cedar Avenue and Illinois ...