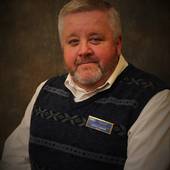 By Keith Shaver, Full Time Agent, that never stops moving!
(Stuart & Watts Real Estate)
Keith S. Shaver | Stuart & Watts Real Estate, Coldwell Banker | (304) 667-3411 Undisclosed Address, Lewisburg, WV Build your dream home or retreat in the heart of Southern West Virginias Coolest Small Town! Two Lots! Over 3 Acres! 3.05 acres Vacant Land offered at $47,500 Lot Size 3.05 acres DESCRIPTION Looking to build? How about two lots just minutes from town? Located in the Stonehendge Development just minutes from Historic Downtown Lewisburg. Build your dream home or perfect retreat in one of the Coolest Small Towns in America! Enjoy all that the area has to offer from great dining and shopping and year round theater performances. Enjoy the great outdoors and the quite city lifestyle. see additional photos below LOCATION FEATURES - Near Downtown Historic Lewisburg. - Local attract...