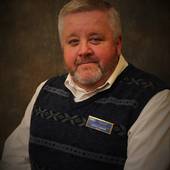 By Keith Shaver, Full Time Agent, that never stops moving!
(Stuart & Watts Real Estate)
If you are looking for something different for your garden or landscape? A short ride to Summers County may be the fix for that ultimate plant shopping experience. Groundworks Nursery is a great little place to shop and explore. The location on the Greenbrier River banks is a perfect setting. Seeing the plants in all their splendor is truly breath taking. You can find a full array of plants, shrubs and trees for sale to fit your every need. They offer a great variety of plants from annuals to perennials to their customers.  The Nursery has a great array of items that add character to the setting. From old plows and gardening tools to even recycled tire planters and even a toilet! Pay close attention to the floor inside the building where you check out, it is original for sure.  Walking ...