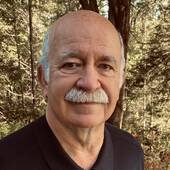 By Paul S. Henderson, REALTOR®, CRS, South Puget Sound Washington Agent/Broker!
(Fathom Realty Washington LLC)
Thurston County Washington Waterfront homes for sale 1/15/2021Click HERE to see active listings (subject to presale)Thurston County Washington Waterfront homes Currently Available: as of 1/5/2021One between $100k - $500k Zero between $501k - $1 millionThree between $1million - $2 millionOne over $2 million plus Courtesy of NWMLS Statistics and dataThese homes and/or condos all have saltwater frontage with access to the Puget Sound and the Pacific Ocean. The frontage may vary from high bank to no bank or somewhere in between. You may obtain an appointment to see or gain further information by contacting Paul Henderson, Buyer's Broker at Fathom Realty WA LLC… 253.318.3493(if no answer please leave me a voicemail) All Listings are subject to prior sale PLEASE NOTE!(Due to the corvid 19 vir...