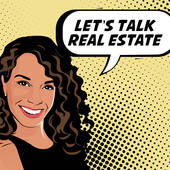 By Krisy Clayton~, "Where Commitment and Possibilities Meet"
(Skyline Properties)
Want to purchase a Luxury home on Lake Tapps? As you know living and playing on Lake Tapps is a definite treat.The luxury home purchase process is different from buying a conventional or tract home. There's more money passing hands, so naturally the risk escalates.The process is slower as well, so if you plan on purchasing a luxury home in and around Lake Tapps, and you won't be paying cash, you'll most likely need to obtain a jumbo loan.What is considered a luxury home? You might be surprised to know that it isn't merely the price that defines the luxury Lake Tapps home. While the concept can best be defined by perception, here are some additional characteristics of luxury homes: Desirable location Distinctive architecture Amenities Since everything concerning real estate depends on lo...