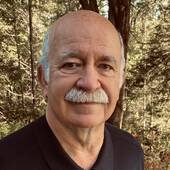 By Paul S. Henderson, REALTOR®, CRS, South Puget Sound Washington Agent/Broker!
(Fathom Realty Washington LLC)
DuPont Washington single-family Market Watch (July 7, 2014) Currently there are 71 active listings in Dupont In the past seven days DuPont experienced; 7 New listings recorded 0 Homes came back on the market 4 Homes had list price reductions 5 Bank owned properties 5 listings expired 1 listings cancelled 4 listings went pending 5 listings sold and closed Currently there are 10 houses that have been on the market for over 100 days... About DuPont: ~DuPont is a incorporated city founded in 1912. The population in 2011 was 8,430. DuPont is a host community to JBLM (Joint Base Lewis-McChord). Commute times to JBLM are between 5 and 10 minutes. (Depending on traffic) What's coming up this week; nothing noted For further information about DuPont Washington and up-to-date housing opportunities...