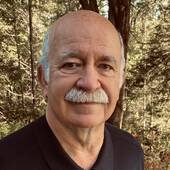 By Paul S. Henderson, REALTOR®, CRS, South Puget Sound Washington Agent/Broker!
(Fathom Realty Washington LLC)
Saturday Market ReportDuPont, Washington 6/17/2017Paul S. Henderson, REALTOR®, RE/MAX Professionals, DuPont Washington's preferred real estate Agent and Broker  What's my DuPont Washington (NW Landing) home worth? Check by clicking HERE!   I know this market; don't you want a Realtor who does? In fact I've sold over 33 homes in NW Landing in my Career! The past 7 days DuPont's NW Landing had In the past 30 days DuPont's  NW Landing experienced;   A look at Interest ratesCourtesy of  George Lane, Guild Mortgage(Subject to Qualifications. Rates may vary...) About DuPont; In 1951 DuPont became incorporated.  Residents realized that incorporation was necessary after the DuPont Company donated water, sewer and electrical systems as well as several lots for parks to the town.  The company als...