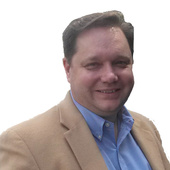 By Will Nesbitt, Nesbitt Realty is a family-run brokerage.
(Nesbitt Realty at Condo Alexandria)
This is wonderful neighborhood with easy access to parks, bike trails and jogging paths. These homes have generous proportions and ample lots. Heading south, one will encounter Westgrove first. Westgroves homes, many built in the fifties and sixties, are sturdy, brick homes with tasteful, colonial touches. Like much of New Alexandria, Westgrove lies below the uplands, but still well outside most of the River's floodplain. Villamay homes are perched on the bluff, and many have wonderful vistas to the River and beyond the Potomac to Maryland. Villamay homes are often split level characterized by enormous rooms with a thoroughly modern feel. Marlan Forest, as the name implies, is a bit more wooded than Villamay and Westgrove. The lots are large and most have towering hardwoods. The entire ...