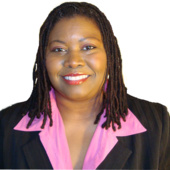 By Misstie Pollard, Answering Northern VA Real Estate Questions.
(Realtor and Title Settlement Agent)
TRENDS IN KITCHEN DESIGN   You can say we are expanding on what we already know.  The traditional "work triangle" has transformed into "work zones".  There is a zone for food prep, cooking, clean up, and eating. Surface areas are being upgraded natural materials that are durable, seamless, and nearly germ-free. Organization is key.  Creating the best use of space requires organizational systems placed inside cabinets and drawers. Having a double door refrigerator does not make the cut any more.  Kitchens have freezer drawers, wine coolers, two wall ovens, and wood burning brick ovens to name a few. The finishing touches cannot be overlooked.  Knobs, pulls, and handles for cabinets and drawers allow the homeowner a place to express their character.  These accessories now take up large ai...