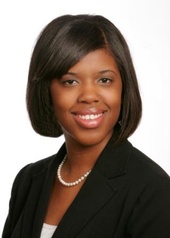 By Kaera Mims, Associate Broker, e-PRO, REALTOR; Hampton, Newport News, York Co.
(Liz Moore & Associates)
Colonial Acres in Hampton Click here to view Colonial Acres homes for sale! Colonial Acres has 200+ properties in its community. Colonial Acres is an established neighborhood, located minutes from the water. Colonial Acres features mostly 2 - 5 bedroom properties, 2 - 3 bathrooms with square footage ranging approximately 1250 - 4000. Style: Colonial, Contemporary, Ranch, Traditional, Transitional Type: Single Family Year Built Range (approx.): 1960's - 1990's Zip Code: 23664 Nearby Streets: Alexander Drive, Alvin Drive, Andrews Boulevard, Beacon Circle, Carriage Drive, Chowning Drive, Coach Street, Colonial Acres Drive, Fields Drive, Jayne Lee Drive, Kramer Court, Lafayette Drive, Mayer Court, Old Buckroe Road, Rhoda Court, Sarfan Drive, and Stirrup Court. When you are ready to sell or...