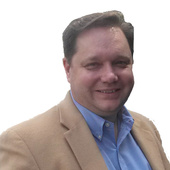 By Will Nesbitt, Nesbitt Realty is a family-run brokerage.
(Nesbitt Realty at Condo Alexandria)
Mid-Atlantic Region / Falls Church Metropolitan Regional Information Systems, Inc. (MRIS) is a leading provider of real estate information technology, and the largest multiple listing service in the nation. MRIS offers a portfolio of technology solutions, broker and agent software products and an industry-leading consumer portal, HomesDatabase.com. In addition, MRIS provides back-end technology to other MLS systems through CURE, a proprietary solution. MRIS serves more than 50,000 real estate professionals spanning the Mid-Atlantic region, including Maryland, Virginia, Washington DC and parts of Pennsylvania, Delaware and West Virginia. In a recently released report, MRIS reported the following. Falls Church, VA Average days on market dropped more than 73 percent, from 71 days to 19 day...