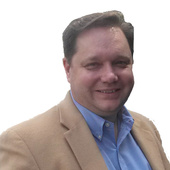 By Will Nesbitt, Nesbitt Realty is a family-run brokerage.
(Nesbitt Realty at Condo Alexandria)
Named by CNN Money as one of "The Best Places to Live", Centreville with its historical sites is a perfect suburban neighborhood especially for those starting a family. A few years ago Centreville was just a small community of townhouses with a convenient store, with Chantilly at the north and Manassas at the south. At this time and age, Centreville is now with 54,000 in population, a fully developed housing neighborhood and still growing, with major shopping centers a few miles away including the Bull Run Mountains. The housing costs are low, unemployment is low, and education provided by the Fairfax County School is definitely one of the best in the nation. Its 40 minutes to an hour and a half away from Washington D.C, 1 hour away from Chesapeake Bay and Blue Ridge Parkway. While Hern...