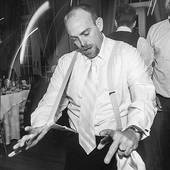 By Rob Alley, Invite Us In! We'll Bring Results!
(RE/MAX Realty Specialists)
The 403-acre Belmont neighborhood forms the southeast corner of the City and is bounded by the CSX Railway on the north, Moore's Creek on the south and east and 6th St. SW on the west. Modern-day Belmont is actually the combination of the Belmont and Carlton neighborhoods. Belmont is a late 19th Century neighborhood consisting primarily of two "1890's era subdivisions, "Belmont" and "Carlton". The neighborhood serves as a significant entrance to the City from Monticello as it is easily accessible to I-64 by way of Monticello Avenue (Route 20). With its rolling topography and setting, Belmont affords excellent views of both the Downtown and the surrounding mountains.  Originally, the county estate "Belmont" was the prosperous farm estate of John M. Carr, the nephew of Dabney Carr, a boyh...