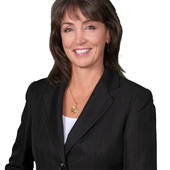 By Konnie Mac McCarthy, Broker/Owner - VA & MD "Time To Get A Move On!"
(MacNificent Properties, LLC)
 The British Pantry is this little restaurant located in Aldie, Virginia.. A cute little building on the left side of route 50 (west) us unassuming... I had driven by it many times, without paying much attention...until now This restaurant opened in 1994...selling British food... it's popularity grew...and now... many years later..they are going strong. Not only are they popular in our local area, they have a robust mail order business. Check out The British Pantry...call ahead...reservations are needed.  41153 John Mosby Highway, Lenah Village, Aldie, VA 20105  Phone: 703 327-3215Fax: 703 327-2597 Shop:Mon. - Sat. 10am - 6pmSun. 11:30am - 5pm Dining Room:Mon. - Sat. 11.30am - 4pmSun. 11:30am - 3pm                SELL A HOME....CLICK HERE BUY A HOME....CLICK HERE     Your Northern Virgi...