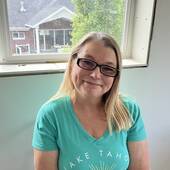 By Katerina Gasset, Amplify Your Real Estate & Life Dreams!
(The Gasset Group & Get It Done For Me Virtual Services )
I have a special spot in my heart for those who serve at Hill Air Force Base. It's not just a military base; it's a vital part of our Utah family. And for those looking to find a home nearby, my son Tristan and I, both Military Relocation Professionals at The Gasset Group brokered by eXp Realty, are here to guide you every step of the way. Finding a Home Near Hill Air Force Base Location: Hill AFB is nestled in Northern Utah, playing a pivotal role in our community and national defense. Community: The areas surrounding the base are more than just convenient locations; they're vibrant communities with a shared sense of pride and support for our service members. In my experience working with military families and as someone who also grew up in a military family, I understand the unique ne...