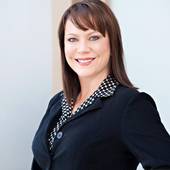 By Kristen Correa, Broker, I love coffee & real estate. I am out of coffee!
(Kristen Correa Real Estate & Reedy Creek Realty Services)
Today I searched MLS for houses for sale in Grapevine, TX, priced $200,000-215,000 and I found 11 houses active on the market without an existing contract. Out of those 11 active homes listed for sale in MLS, do you know how many offer a pool today? ONE. This is IT! 2150 Wedgewood Drive in Grapevine is a fantastic home. What makes a home fantastic? Location, for one. This home has a great location right in the heart of Grapevine, a city known for a lake, great parks and recreation amenities, it's rich heritage, as well as it's modern style, too. The interior lot is buried far from noisier, higher traffic areas, yet close to 114 and 121, DFW airport, and convenient to every wonderful amenity Grapevine offers! What else makes a property fantastic? Layout. You can't change layout easily an...