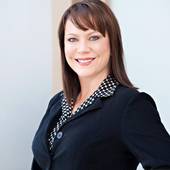 By Kristen Correa, Broker, I love coffee & real estate. I am out of coffee!
(Kristen Correa Real Estate & Reedy Creek Realty Services)
If you enjoy flipping through Pottery Barn magazines (or I should say, shopping online) and dreaming of a home that looks just like that, this is the one! It's Americana style is both beautiful and comfortable. Come see! If you dream of a location that's both quiet with trees and nature, as well as convenient to the big D, this David Weekley community in north Grapevine is it! It's very close to the lake and has a green area nearby. It falls in a great school district and feeds into fantastic, reputable schools. From the outside of the home, you can see it has lush landscaping, great grass, young, quality trees in the front and mature shade trees in the back. There is a sizeable covered porch at the front with additions like dormers and shutters to make the front elevation even more app...