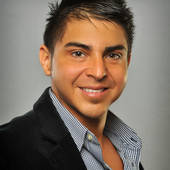 By The Roman Lopez Real Estate Team, "Making dreams come true, one home at a time!"
(The Roman Lopez Real Estate Team)
4 bedroom home for sale at The Enclave of Georgetown To see other 4 bedroom homes for sale in Georgetown visit: Georgetown 4 bedroom for sale    Call agent for more info: The Roman Lopez Real Estate Team at 512-947-2250 Or Text for more info: Text "236763" To 79564 104 E Rustle CV Georgetown, TX 78628 HOUSE - Georgetown, TX Price : $484,000 Bedrooms : 4 Bathrooms : 4 Square Foot : 3,226 Lot Size : 1 sq.ft. County : Williamson Property Type : Single Family Home Year Built : 2005 MLS Number : 9528268 more pictures below Property Description Beautiful Upscale Home on 1 Acre. Beautiful Tree Filled and Wooded Back Yard, raised flower garden Fruit Orchard. Close Southwestern University, Lake Georgetown, The Square, schools, parks, hike & bike trails & shopping. Peace & quiet coupled with quic...