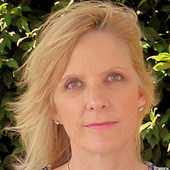 By Cindy Bryant, "Houston Home Staging Pros"
(Redesign Etc. Home Staging)
Tonight was a treat, my cousins daughter was in the play "The Little Princess".  My mom was in town, so I thought it would be fun to go watch Emily perform.  So I met my other cousin, and her little girl, who also acts, and got front row seats.  I knew Emily had been acting, singing and dancing for several years, but I had never seen her perform.  The play is running through December 21 at the Bay Area Harbour Playhouse in Dickinson, TX.  It's a cute little theater, with a lot of Texas charm and character. Little did I know Emily, my little cousin not only had the lead role as the "Princess", but she sang too.  She was fantastic, and the play was really enjoyable.  I'm so proud of her and can't wait to watch her perform again.  Her sister, and my other little cousin and my niece are all...